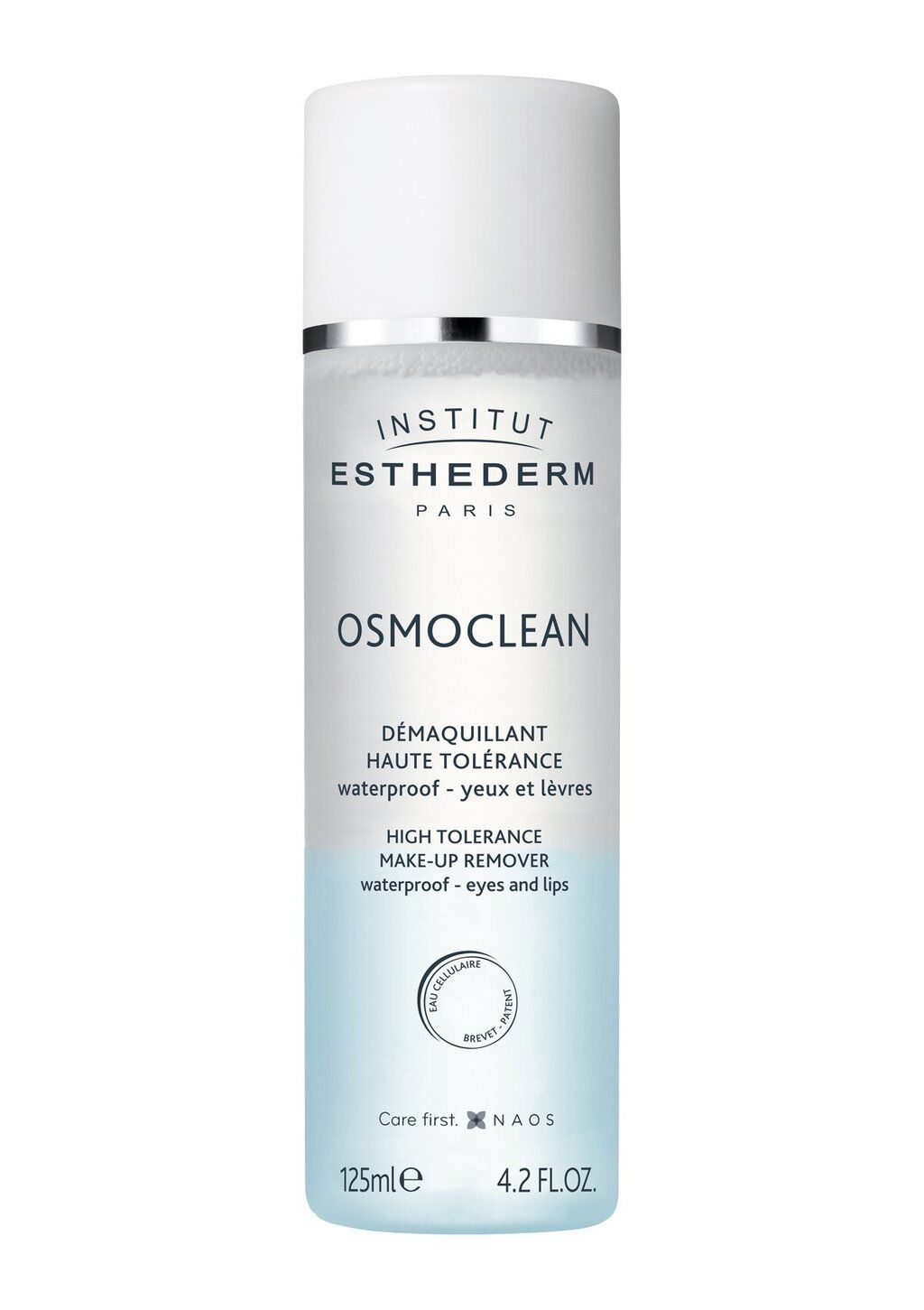 KEY INGREDIENTS
algae extract

carnosine

copper gluconate

cyclopentasiloxane

fructooligosaccharides

glycerin

+3 more

Where to buy?
Formula review
See a mistake?
Promise
What does the product description say?
"HIGH TOLERANCE WATERPROOF MAKE-UP REMOVER"
WIMJ
summary
This product works by removing dirt and oil from the surface of the skin. It uses a combination of mild cleansing agents (caprylyl/capryl glucoside, isohexadecane, xanthan gum) and should be able to cleanse the skin gently. Still keep in mind that any cleansing can disrupt the skin barrier, and most people do not need to cleanse their skin more than once per day.
| Ingredient | Effectiveness | Concentration | Irritancy |
| --- | --- | --- | --- |
| | | | |
| | | | |
| | | | |
Potential irritants

Ingredients by volume
Ingredient
Estimated concentration

Plain old water

45% - 55%

Improves the texture of the product and helps soften the skin. Helps oil and water mix together and can be used as a cleansing agent

8.3% - 10.2%

Used to create a nice product texture and help delivery of other ingredients. Might be somewhat helpful in attracting water to the upper layer of the skin

4.1% - 5%

A silicone that helps improve the product texture and spreadability. Can absord oil creating a short-term mattifying effect on the skin

3.2% - 3.9%

A silicone that serves as an emollient. Helps create a nice non-greasy feels

2.4% - 3%

Used to thicken the product formulation and might help to add minerals to the surface of the skin. It is used in scrubs as a physical exfoliant. Can increase sensitivity to other ingredients if left on the skin or used in high concentration

1.9% - 2.4%

Help attract water to the upper layer of the skin

1.7% - 2%

Helps oil and water mix together. Can be used as a cleansing agent

1.5% - 1.8%

Used to adjust the pH of the product

1.2% - 1.5%

Helps oil and water mix together and can enhance the penetration of other ingredients into the skin

0.95% - 1.2%

One of the best moisturizing ingredients. Naturally present in skin. It attracts water to the upper layer of the skin working as a humectant

0.75% - 1.15%

0.6% - 0.9%

A type of peptide. It attracts water to the upper layer of the skin. It can help neutralize free radicals in skin combatting the sun damage

0.55% - 0.8%

0.5% - 0.75%

Plant extract that helps the skin to attract water and make it more smooth for touch. Also shows promise of anti-aging properties, but research is not extensive yet

0.5% - 0.8%

0.45% - 0.65%

Used to preserve products, dissolve other ingredients and create a nice product texture

0.45% - 0.7%

A preservative

0.35% - 0.65%

Helps preserve products and creates a nice product texture

0.35% - 0.6%

Helps regulate the pH of the formulation

0.25% - 0.5%

Typically used to stabilize the product formulations. It is a salt of polyhydroxy acid (PHA) and in larger concentrations, can help shed the dead cells from the skin surface revealing smoother skin. It can help attract water to the upper layer of the skin. Might to be helpful against acne and clogged pores. Could be helpful in neutralizing free radicals, but solid research is missing

0.25% - 0.45%

Used to create a thicker product consistency

0.25% - 0.4%

Stabilizes the product formulation

0.2% - 0.35%

A preservative. It helps prevent bacterial growth in cosmetic products

0.15% - 0.3%

Plain old water

0.15% - 0.3%

0.15% - 0.25%

A type of peptide. It attracts water to the upper layer of the skin. It can help neutralize free radicals in skin combatting the sun damage

0.1% - 0.2%

Used to thicked product formulations. Might help to add minerals to the surface of the skin

0.1% - 0.15%

Show more