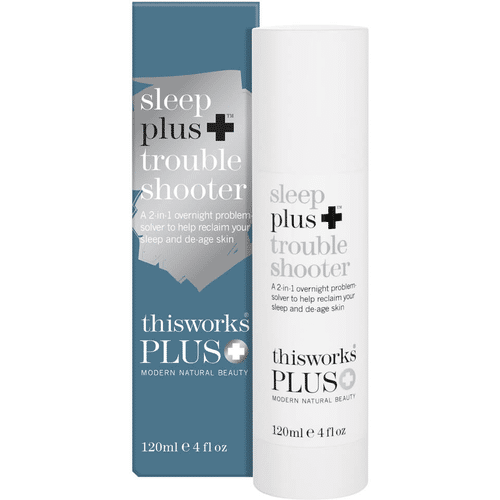 KEY INGREDIENTS
allantoin

glycerin

saccharum officinarum extract

sodium hyaluronate

+1 more

Where to buy?
Formula review
See a mistake?
Promise
What does the product description say?
"Synergising a blend of pure essential oils, multi-fruit acids, antioxidant vitamin E and ultra-hydrating hyaluronic acid, the treatment allows you to wake up to revitalised, healthy-looking skin with revived radiance."
WIMJ
summary
This product contains good ingredients to attract water to the upper layer of the skin. These ingredients are called "humectants": allantoin, glycerin.
When humectants are on the surface of the skin, they "pull in" the moisture from the outside environment, or from within deeper layers of the skin. If the air is dry, humectants can speed up the moisture loss from the skin. This is why it is a good idea to use another product on top of this one to help "seal in" the moisture (look for ingredients like dimethicone, squalane, oils and butters).
| Ingredient | Effectiveness | Concentration | Irritancy |
| --- | --- | --- | --- |
| | | | |
| | | | |
| | | | |
Potential irritants

Ingredients by volume
Ingredient
Estimated concentration

Plain old water

40% - 60%

Helps oil and water mix together

4.7% - 7%

Helps oil and water mix together

3.4% - 5.1%

A plant extract that might help neutralize free radicals in skin, but research on its efficacy in skin is lacking

2.8% - 4.2%

Helps oil and water mix together

2.1% - 3.1%

One of the best moisturizing ingredients. Naturally present in skin. It attracts water to the upper layer of the skin working as a humectant

1.9% - 2.8%

A more stable but less bio-available form of vitamin E compared to Tocopherol. Might help moisturize and protect the skin from free radicals, but mostly used in low concentrations to stabilize other ingredients.

1.4% - 2.1%

A preservative

0.25% - 0.5%

A preservative. It helps prevent bacterial growth in cosmetic products

0.5% - 1%

Sugar extract that helps attract water to the upper layer of the skin

0.6% - 1.35%

One of the best moisturizing ingredients. Attracts water into the upper layer of the skin

0.5% - 1.1%

A preservative

0.3% - 0.6%

An aromatic blend of unspecified and possibly irritating ingredients

0.35% - 0.85%

A plant extract that is used as a fragrance. Can be irritating and lead to photosensitivity

0.35% - 0.8%

Used as a fragrance. Can be irritating and cause photosensitivity

0.3% - 0.75%

A fragrance. Can be irritating

0.3% - 0.7%

Helps calm down inflammation in skin and can help reduce itching. Helps to repair the skin barrier and keep skin hydrated

0.3% - 0.7%

Increases thickness of a product. Texture enhancer for oil-in-water emulsions

0.2% - 0.75%

Stabilizes the product formulation

0.2% - 0.7%

0.15% - 0.65%

A plant extract that contains small percentage of AHAs. Is unlikely to have any skin benefit due the small concentration of the active compounds

0.15% - 0.6%

Helps mask the small of other ingredients and improve the product texture

0.15% - 0.65%

Helps create a thicker product consistency

0.15% - 0.6%

Used to create a thicker product consistency

0.15% - 0.65%

0.15% - 0.55%

An essential oil. Potential allergen and can be irritating. It has some anti-bacterial properties

0.15% - 0.55%

0.1% - 0.5%

Used as a fragrance

0.15% - 0.5%

0.1% - 0.4%

0.1% - 0.4%

A preservative

0.1% - 0.35%

Used to adjust the product's pH

0.05% - 0.3%

A fragrance. Can be irritating

0.05% - 0.2%

0.05% - 0.1%

A common frangrance that can easily irritate skin, especially if exposed to air, light or heat

0.05% - 0.15%

The ingredient is not recognized

TBC

Show more