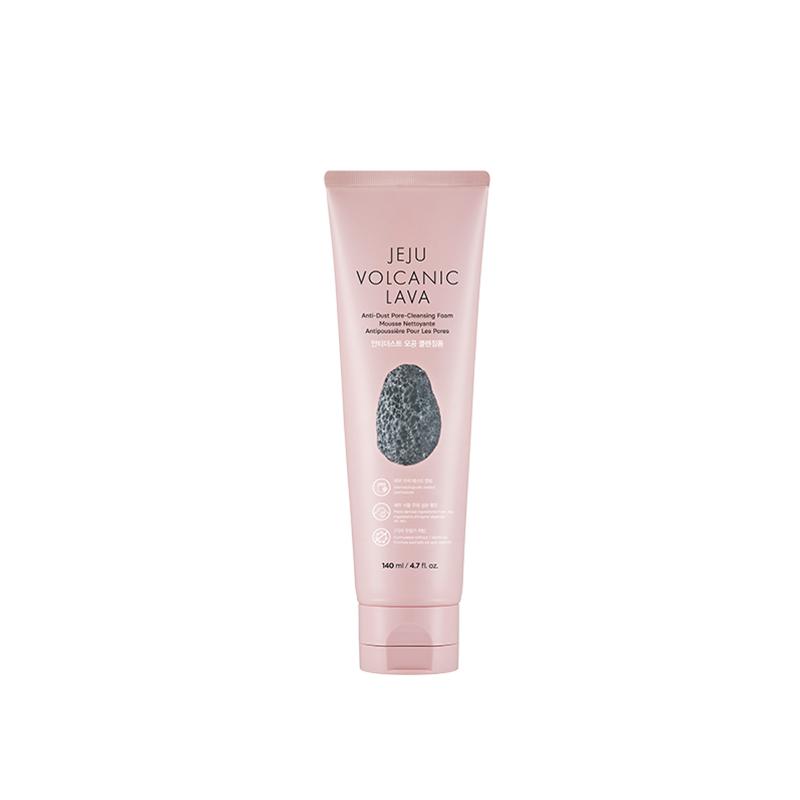 KEY INGREDIENTS
glycerin

glyceryl stearate se

kaolin

silica

+1 more

Where to buy?
Formula review
See a mistake?
Promise
What does the product description say?
"Jeju Volcanic Lava Anti-Dust Pore Cleansing Foam"
WIMJ
summary
This product works by removing dirt and oil from the surface of the skin. It uses a combination of mild cleansing agents (glyceryl stearate se, hydroxypropyl methylcellulose, lauric acid, myristic acid, stearic acid) and should be able to cleanse the skin gently. Still keep in mind that any cleansing can disrupt the skin barrier, and most people do not need to cleanse their skin more than once per day.
| Ingredient | Effectiveness | Concentration | Irritancy |
| --- | --- | --- | --- |
| | | | |
| | | | |
| | | | |
Potential irritants

Ingredients by volume
Ingredient
Estimated concentration

Plain old water

45% - 55%

Helps oil and water mix together and works as an emollient

8.2% - 10%

Helps oil and water mix together. Could be comedogenic

4.3% - 5.3%

Used to create a nice product consistency

3.1% - 3.8%

One of the best moisturizing ingredients. Naturally present in skin. It attracts water to the upper layer of the skin working as a humectant

2.5% - 3.1%

Used to adjust the pH level of products

2% - 2.5%

Helps water and oil mix together. Has anti-bacterial properties that might be helpful in preventing blemishes

1.8% - 2.2%

Produces temporary toning effect. Can help dissolve other ingredients or preserve products

1.5% - 1.8%

Used to create a nice product texture and help delivery of other ingredients. Might be somewhat helpful in attracting water to the upper layer of the skin

1.2% - 1.5%

A type of clay that consists mainly of aluminum silicate. Helps absorb oil and creates a thicker product consistency. Can be used to add a white color

1.3% - 1.6%

Used to stabilize the product formulations and works as an emollient

0.75% - 1.15%

0.95% - 1.15%

0.6% - 0.9%

0.55% - 0.85%

The ingredient is not recognized

TBC

0.55% - 0.8%

0.5% - 0.8%

0.5% - 0.8%

A preservative

0.3% - 0.6%

0.45% - 0.65%

Used to absorb oil and can temporarily mattify skin

0.55% - 0.8%

Helps soften the upper layer of the skin and create a nice product finish

0.45% - 0.65%

Stabilizes the product formulation

0.35% - 0.65%

0.35% - 0.6%

Helps mask the small of other ingredients and improve the product texture

0.35% - 0.6%

0.3% - 0.6%

Can work as an exfoliant but is typically used to adjust the product pH

0.3% - 0.55%

Used to create a thicker product consistency and stabilize the formulation

0.3% - 0.5%

A preservative

0.25% - 0.45%

A preservative

0.2% - 0.4%

An unspecified blend of fragrant irritating ingredients

0.2% - 0.35%

A common frangrance that can easily irritate skin, especially if exposed to air, light or heat

0.15% - 0.25%

A fragrance. Can be irritating

0.1% - 0.25%

Show more