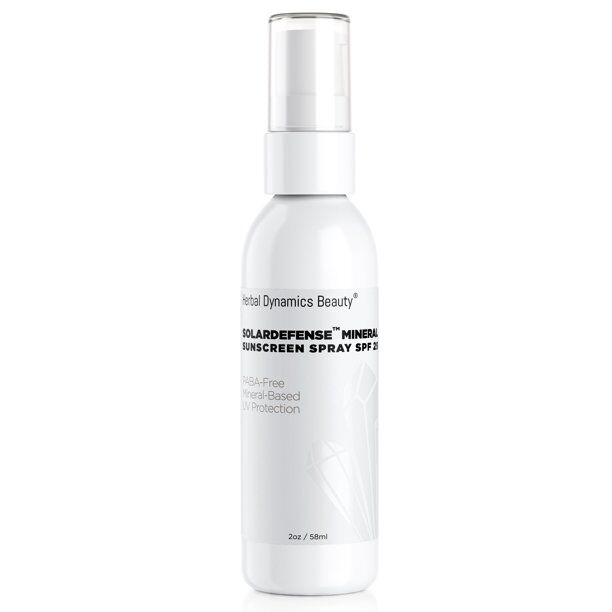 WORKS FOR
Moisturizing
Sun protection
KEY INGREDIENTS
benzophenone-3

dimethicone

dimethiconol

ethylhexyl methoxycinnamate

titanium dioxide

+2 more
Where to buy?
Formula review
WIMJ
summary
This product does not offer good protection against UVA rays.
This product can be considered "reef safe" because it does not contain the UV filters (oxybenzone and octinoxate) that can be harmful to coral reefs when present in the water in high concentrations.
Non-organic (mineral) filters
See a mistake?
WIMJ
summary
This product can help soften the skin and reduce its moisture loss with emollients and occlusives: dimethicone, dimethiconol.
Keep in mind that this product does not contain effective ingredients to attract water to the upper layer of the skin. This is why an additional product with humectants like glycerin or hyaluronic acid can be helpful (apply it before this product for the best results).
| Ingredient | Effectiveness | Concentration | Irritancy |
| --- | --- | --- | --- |
| | | | |
| | | | |
Potential irritants
Ingredients by volume
Ingredient
Estimated concentration

Plain old water

40% - 60%

A silicone that helps to reduce water loss from the surface of the skin. Can temporarily "fill in" lines and wrinkles, absorb oil, and create a nice product finish

7.1% - 10.6%

A silicone that makes products more spreadable and keeps skin smooth. Helps to add gloss to skin and may visually fill in fine lines/wrinkles for short time

4.8% - 7.2%

Octinoxate. When used in higher concentrations, works as a sunscreen protecting the skin from UVB rays. When used in lower concentration, helps to preserve the product formulation. Is shown to be harmful to coral reefs - consider avoiding bathing in coral reef areas when wearing a product with this ingredient. It can be irritating

3.2% - 4.8%

Works as a UV filter when used in high concentrations. It is photostable and is effective mostly against the UVB light, with some protection in the UVA range. In small concentrations, used for its ability to improve the color of cosmetic products. Is usually well tolerated by the skin

2.3% - 3.4%

Same as oxybenzone. Protects in the UVB and short UVA range. In small concentrations, used to stabilize product formulation. Can be irritating. Is shown to be harmful to coral reefs - consider avoiding bathing in coral reef areas when wearing a product with this ingredient. It can penetrate the skin and get absorbed into bloodstream faster than other popular filters available in the US. The study that produced this finding did not address any potential health effects of the absorption

1.4% - 2.1%

A preservative. It helps prevent bacterial growth in cosmetic products

0.4% - 0.9%

A preservative

0.15% - 0.6%

Show more