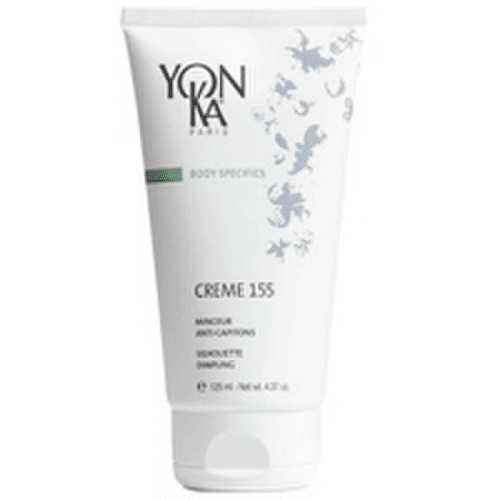 WORKS FOR
Moisturizing
Evens skin tone
KEY INGREDIENTS
cetyl alcohol

glycerin

glyceryl stearate se

Where to buy?
Formula review
See a mistake?
Promise
What does the product description say?
"This formula also assists in reducing the appearance of cellulite and uneven skin tone."
WIMJ
summary
This product contains ingredients (pinus pinaster bark extract) that could help reduce hyperpigmentation (for example, post-acne marks or age spots) in theory, but there is not enough evidence that they actually work.
| Ingredient | Effectiveness | Concentration | Irritancy |
| --- | --- | --- | --- |
| | | | |
See a mistake?
WIMJ
summary
This product contains good ingredients to attract water to the upper layer of the skin. These ingredients are called "humectants": glycerin, propylene glycol.
When humectants are on the surface of the skin, they "pull in" the moisture from the outside environment, or from within deeper layers of the skin. If the air is dry, humectants can speed up the moisture loss from the skin. This is why it is a good idea to use another product on top of this one to help "seal in" the moisture (look for ingredients like dimethicone, squalane, oils and butters).
| Ingredient | Effectiveness | Concentration | Irritancy |
| --- | --- | --- | --- |
| | | | |
| | | | |
| | | | |
Potential irritants

Ingredients by volume
Ingredient
Estimated concentration

Plain old water

45% - 55%

Used to stabilize the product formulations and works as an emollient

5.3% - 6.5%

A plant extract that might help neutralize free radicals and reduce hyperpigmentation, but evidence of effectiveness in skin is lacking

4.1% - 5.1%

Used to stabilize the product formulations and works as an emollient

2.7% - 3.4%

2.3% - 2.8%

One of the best moisturizing ingredients. Naturally present in skin. It attracts water to the upper layer of the skin working as a humectant

1.9% - 2.4%

Helps oil and water mix together and can enhance the penetration of other ingredients into the skin

1.6% - 1.9%

An emollient that softens the skin and forms a protective layer on its surface. Helps water and oil mix together

1.4% - 1.8%

Helps oil and water mix togehter and creates a nice product texture

1.2% - 1.5%

1% - 1.2%

0.7% - 1%

0.55% - 0.8%

Helps water and oil mix together

0.5% - 0.75%

Plant extract. Has some anti-microbial and anti-oxidant properties. Can be irritating

0.45% - 0.65%

0.4% - 0.6%

0.35% - 0.65%

Produces temporary toning effect. Can help dissolve other ingredients or preserve products

0.4% - 0.6%

0.3% - 0.55%

0.3% - 0.5%

An essential oil. Potential allergen and can be irritating. It has some anti-bacterial properties

0.25% - 0.5%

An essential oil used as a fragrance. Can be irritating

0.3% - 0.5%

A plant oil with high content of volatile compounds that can irritate the skin. Can be used as a fragrance. Has anti-bacterial properties and might help neutralize free radicals on the surface of the skin

0.25% - 0.45%

0.25% - 0.45%

0.2% - 0.4%

A non-drying alcohol that works to soften the skin and stabilize product formulations helping oil and water mix together

0.3% - 0.55%

0.25% - 0.45%

A plant extract that has an anti-bacterial effect

0.2% - 0.4%

Used as a fragrance. Can be irritating

0.2% - 0.4%

0.25% - 0.45%

Used to thicken product formulation. Can help attract water to the upper layer of the skin

0.2% - 0.4%

Used to create gel-like formulas and stabilize emulsions

0.2% - 0.4%

A preservative. It helps prevent bacterial growth in cosmetic products

0.2% - 0.4%

A preservative

0.15% - 0.3%

A common frangrance that can easily irritate skin, especially if exposed to air, light or heat

0.15% - 0.3%

A fragrance. Can be irritating

0.15% - 0.25%

A fragrance. Can be irritating

0.1% - 0.2%

A fragrance. Can be irritating

0.1% - 0.2%

A fragrance. Is a likely skin allergen and can be irritating

0.1% - 0.15%

0.05% - 0.1%

The ingredient is not recognized

TBC

Show more