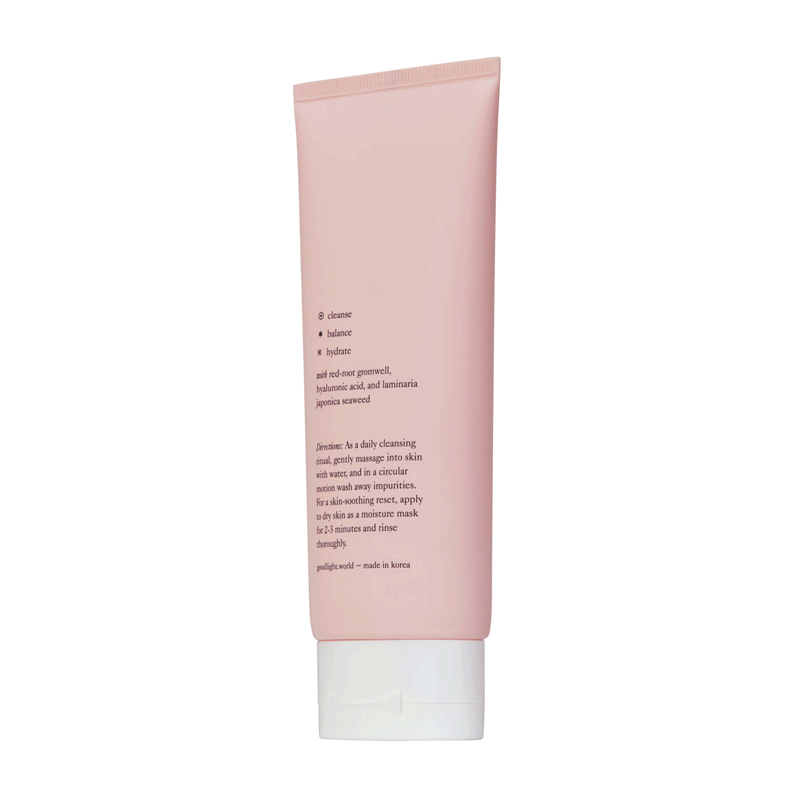 KEY INGREDIENTS
beta-glucan

fructooligosaccharides

glycerin

hydrolyzed hyaluronic acid

laminaria japonica extract

tocopherol

+3 more
Where to buy?
Formula review
See a mistake?
Promise
What does the product description say?
"cosmic dew water cleanser"
WIMJ
summary
This product works by removing dirt and oil from the surface of the skin. It uses a combination of mild cleansing agents (disodium cocoamphodiacetate, disodium laureth sulfosuccinate, hexylene glycol, hydrogenated lecithin, potassium cocoyl glycinate) and should be able to cleanse the skin gently. Still keep in mind that any cleansing can disrupt the skin barrier, and most people do not need to cleanse their skin more than once per day.
| Ingredient | Effectiveness | Concentration | Irritancy |
| --- | --- | --- | --- |
| | | | |
| | | | |
| | | | |
Potential irritants
Ingredients by volume
Ingredient
Estimated concentration

Plain old water

40% - 60%

Helps oil and water mix together and works as a cleansing agent

6.7% - 10.1%

4.7% - 7%

One of the best moisturizing ingredients. Naturally present in skin. It attracts water to the upper layer of the skin working as a humectant

2.7% - 4%

Used to stabilize product formulation, help create an even product layer over skin (for example, in sunscreen) and create a thicker product consistency

2.1% - 3.2%

1.7% - 2.6%

Used to thicken the product formulation and might help to add minerals to the surface of the skin. It is used in scrubs as a physical exfoliant. Can increase sensitivity to other ingredients if left on the skin or used in high concentration

1.4% - 2.1%

A preservative

0.5% - 1.2%

A preservative

1% - 1.5%

Used to creat a nice product texture and support penetration of other ingredients

0.55% - 1.3%

Helps adjust pH in products

0.45% - 1.1%

A preservative

0.25% - 0.5%

Helps create a more spreadable product texture

0.3% - 0.75%

Helps to dissolve other ingredients in a formulation. Slows down the rate of product drying

0.15% - 0.65%

A plant extract that is mostly used as a fragrance. Might have some anti-oxidant effect

0.15% - 0.65%

Seaweed extract that might help to attract water to the upper layer of the skin and have some anti-oxidant properties

0.15% - 0.6%

Help attract water to the upper layer of the skin

0.15% - 0.55%

Helps attract water to the upper layer of the skin, calm down inflammation and irritation, restore the barrier function and support wound healing. It can be helpful in reducing fine lines and wrinkles

0.1% - 0.45%

Helps to retain moisture by creating a protective barrier on the skin. Rich in fatty acids. Improves product texture and helps with the penetration of other ingredients.

0.1% - 0.35%

One of the best moisturizing ingredients. Attracts water into the upper layer of the skin. A version of it is naturally present in skin

0.1% - 0.3%

Pure form of vitamin E. Can help moisturise and protect the skin from free radicals. Often used to help stabilise other ingredients or the formula itself

0.05% - 0.3%

Can work as an exfoliant but is typically used to adjust the product pH

0.05% - 0.15%

A plant extract that might help neutralize free radicals in skin. Can be used for its fragrance

0.05% - 0.15%

Show more