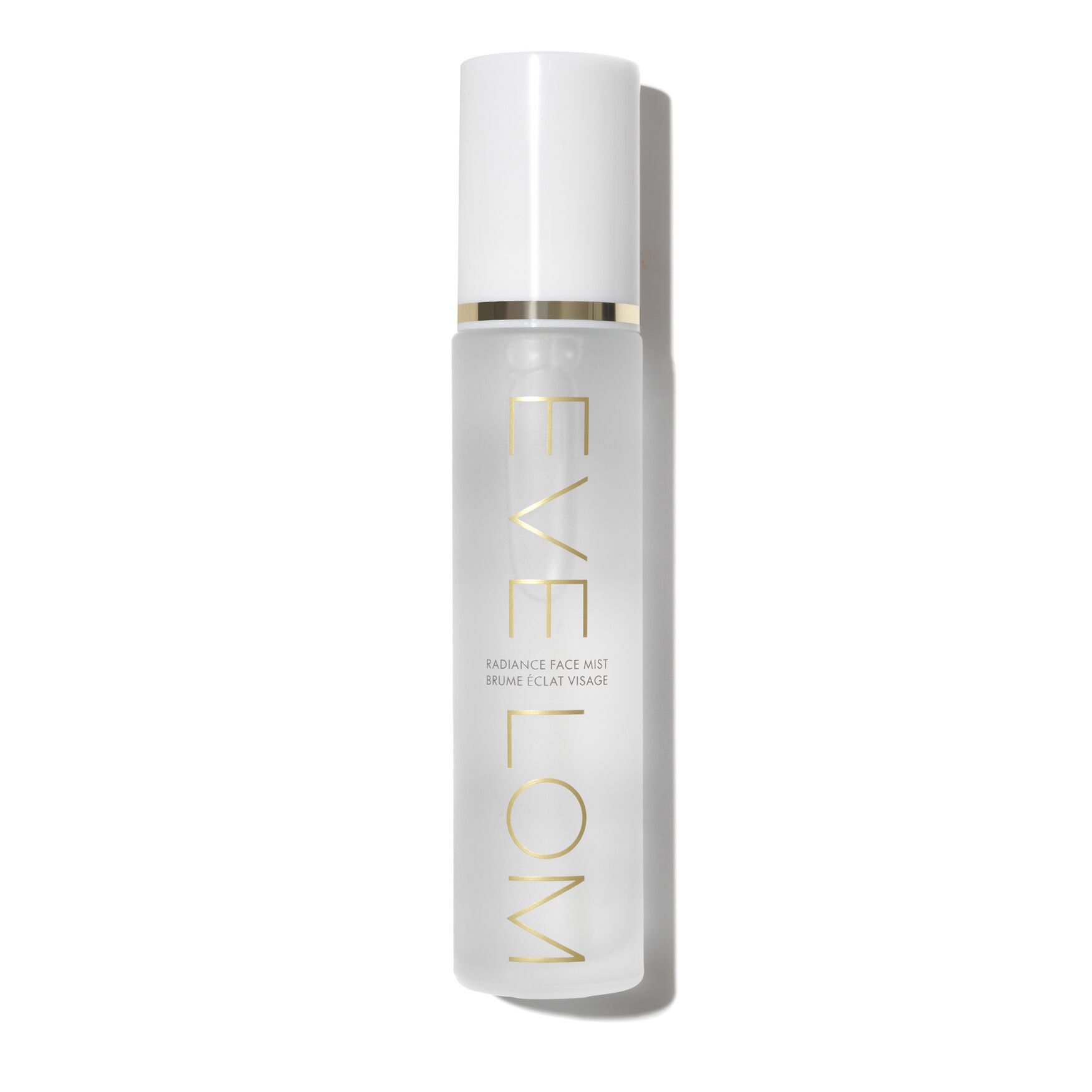 Eve Lom
Radiance Face Mist by Eve Lom
KEY INGREDIENTS
anhydroxylitol

betaine

copper gluconate

ectoin

magnesium aspartate

xylitylglucoside

zinc gluconate

zinc pca

+5 more

Where to buy?
Formula review
See a mistake?
Promise
What does the product description say?
"Regular use aids in boosting skin elasticity for a healthier and more sensuous look."
WIMJ
summary
This product does not contain ingredients that are able to reduce fine lines and wrinkles or help with skin elasticity, but it can improve the look of the skin temporarily through moisturization. Well-moisturized skin might also be able to repair the sun damage better.This ingredient - zinc pca - could be helpful for preventing or repairing signs of aging in theory, but there is no evidence that it actually works.
| Ingredient | Effectiveness | Concentration | Irritancy |
| --- | --- | --- | --- |
| | | | |
| | | | |
| | | | |
See a mistake?
Promise
What does the product description say?
"Key Benefits Helps the skin to feel re-energisedContains extracts of wild indigo and Damascene roseContributes to lasting hydrationEasy to apply anywhereHelps to shield against pollutants UK300054229"
WIMJ
summary
This product contains good ingredients to attract water to the upper layer of the skin. These ingredients are called "humectants": anhydroxylitol, betaine.
When humectants are on the surface of the skin, they "pull in" the moisture from the outside environment, or from within deeper layers of the skin. If the air is dry, humectants can speed up the moisture loss from the skin. This is why it is a good idea to use another product on top of this one to help "seal in" the moisture (look for ingredients like dimethicone, squalane, oils and butters).
| Ingredient | Effectiveness | Concentration | Irritancy |
| --- | --- | --- | --- |
| | | | |
| | | | |
| | | | |
Potential irritants

Ingredients by volume
Ingredient
Estimated concentration

Plain old water

40% - 60%

Used to add a nice rose smell to the product. Can be irritating

6.8% - 10.2%

Acts as a solvent for other ingredients. Speeds up the absorption of other ingredients into the skin

3.5% - 5.3%

Helps attract water to the upper layer of the skin and improves the product texture

2.6% - 3.9%

Helps attract water to the upper layer of the skin and repair the skin barrier function

2% - 3%

Sea water. Helps dissolve other ingredients in a product

1.7% - 2.5%

A compound that combines zinc with a hydrating ingredient PCA. Might to be helpful against acne and clogged pores. Can help calm down inflammation in skin. Could be helpful in reducing the formation of free radicals in skin. Might help to reduce fine lines in wrinkles, but solid evidence is missing

1.6% - 2.4%

Helps attract water to the upper layer of the skin and repair the skin barrir function

1.2% - 1.8%

Softens the upper layer of the skin and can support skin barrier function

1% - 1.5%

Helps attract water to the upper layer of the skin and repair the skin barrier function

0.8% - 1.25%

0.5% - 1.2%

A preservative

0.3% - 0.6%

Stabilizes the product formulation

0.35% - 0.85%

An emollient that helps create a nice silky finish on the skin

0.35% - 0.85%

0.2% - 0.8%

Might be helpful in restoring skin barrier function and calm down inflammation in skin

0.15% - 0.6%

Typically used to stabilize the product formulations. It is a salt of a polyhydroxy acid (PHA) and in larger concentrations, can help shed the dead cells from the skin surface revealing smoother skin. It can help attract water to the upper layer of the skin. Might to be helpful against acne and clogged pores. Could be helpful in neutralizing free radicals, but solid research is missing. Due to the zinc content, might help calm down inflammation in skin

0.15% - 0.5%

A fragrance. Can be irritating

0.1% - 0.35%

Used as a fragrance. Can be irritating

0.1% - 0.3%

A preservative. It helps prevent bacterial growth in cosmetic products

0.05% - 0.2%

A fragrance. Can be irritating

0.05% - 0.2%

Typically used to stabilize the product formulations. It is a salt of polyhydroxy acid (PHA) and in larger concentrations, can help shed the dead cells from the skin surface revealing smoother skin. It can help attract water to the upper layer of the skin. Might to be helpful against acne and clogged pores. Could be helpful in neutralizing free radicals, but solid research is missing

0.05% - 0.15%

0.01% - 0.1%

A preservative

0.01% - 0.05%

Show more