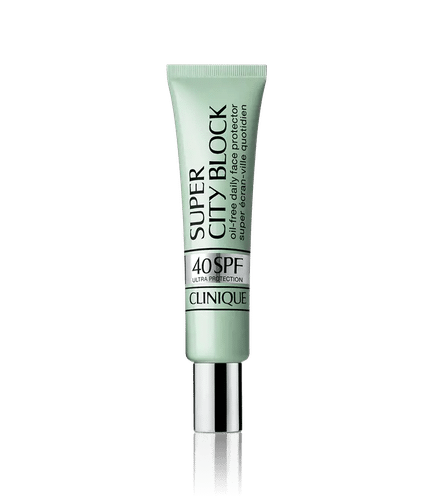 Can it work?
Irritants
Ingredient concentrations
Sources
Similar products
User reviews
Q&A
Where to buy
WORKS FOR
Moisturizing
Sun protection
Anti-oxidation
KEY INGREDIENTS
magnesium ascorbyl phosphate

acetyl glucosamine

c12-15 alkyl benzoate

+14 more
Where to buy?
Formula review
WIMJ
summary
This product offers a good level of protection against both UVB and UVA rays.
This sunscreen uses organic (so-called "chemical") sunscreen filters. Organic, or "chemical" filters usually provide reliable sun protection and rarely leave a white cast. Sunscreens with organic filters can sting eyes.
This product can be considered "reef safe" because it does not contain the UV filters (oxybenzone and octinoxate) that can be harmful to coral reefs when present in the water in high concentrations.
Non-organic (mineral) filters
See a mistake?
WIMJ
summary
This product can help improve hydration of the skin with the two types of ingredients.
The first type is called "humectants":
these ingredients help attract water. When humectants are on the surface of the skin, they "pull in" the moisture from the outside environment, or from within deeper layers of the skin. The following ingredients in this product do the job: faex, saccharomyces cerevisiae extract.
This product also contains ingredients called "occlusives". They help reduce the speed with which our skin loses moisture to the outside environment. These ingredients also help soften the upper layer of the skin, so it feels less tight and nicer to the touch. The following ingredients in this product do the job: dimethicone, pantethine.
The following ingredients in this product are especially good for supporting the skin barrier and helping with the hydration level: acetyl glucosamine
| Ingredient | Effectiveness | Concentration | Irritancy |
| --- | --- | --- | --- |
| | | | |
| | | | |
| | | | |
See a mistake?
WIMJ
summary
This product contains antioxidants (caffeine, porphyra yezoensis extract, rosa roxburghii fruit extract). In theory, they could help neutralize free radicals in skin and lessen the damage it gets from the UV light (sun), but there is no evidence that these ingredients can have a noticeable effect in skin.
| Ingredient | Effectiveness | Concentration | Irritancy |
| --- | --- | --- | --- |
| | | | |
| | | | |
| | | | |
Potential irritants
Ingredients by volume
Ingredient
Estimated concentration

Plain old water

45% - 55%

Octinoxate. When used in higher concentrations, works as a sunscreen protecting the skin from UVB rays. When used in lower concentration, helps to preserve the product formulation. Is shown to be harmful to coral reefs - consider avoiding bathing in coral reef areas when wearing a product with this ingredient. It can be irritating

7.9% - 9.6%

A broad spectrum sunblock (protects from both UVA and UVB rays). Is suitable for most sensitive skins. In small concentrations, can be used as a colorant

4.9% - 6%

Show more