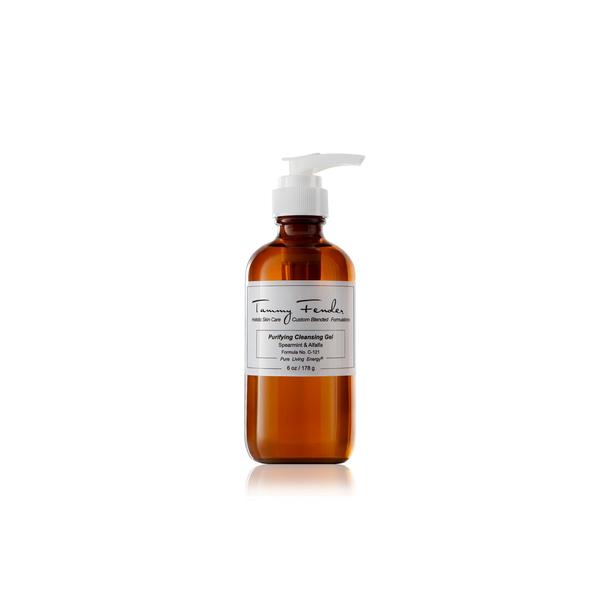 KEY INGREDIENTS
beeswax

caprylic/capric triglyceride

cetearyl alcohol

cocos nucifera fruit extract

glycerin

helianthus annuus seed oil

lactobacillus

sambucus nigra flower extract

+5 more

Where to buy?
Formula review
See a mistake?
Promise
What does the product description say?
"Purifying Cleansing Gel"
WIMJ
summary
This product works by removing dirt and oil from the surface of the skin. It uses a combination of mild cleansing agents (cetearyl alcohol, cocamidopropyl hydroxysultaine, decyl glucoside, glyceryl stearate, sodium cocoyl amino acids, sodium lauroyl lactylate, sodium myristoyl sarcosinate, stearyl olivate) and should be able to cleanse the skin gently. Still keep in mind that any cleansing can disrupt the skin barrier, and most people do not need to cleanse their skin more than once per day.
Even though this formulation is mild, the following cleansing agents could trigger an irritation or allergy for some people: decyl glucoside
| Ingredient | Effectiveness | Concentration | Irritancy |
| --- | --- | --- | --- |
| | | | |
| | | | |
| | | | |
Potential irritants

Ingredients by volume
Ingredient
Estimated concentration

22% - 33%

5% - 7.5%

Used to add a nice rose smell to the product. Can be irritating

4.5% - 6.7%

3.9% - 5.8%

2.6% - 4%

An emollient that softens the skin and forms a protective layer on its surface. Helps water and oil mix together

1.9% - 2.9%

An emollient that helps to soften the skin and create a pleasant product texture and stabilize the formulation

1.4% - 2.1%

Forms a protective barrier that holds water and keeps dry skin hydrated. Keeps an emulsion from separating into its oil and liquid components, and increases the thickness of a product. Can be an allergen

1.4% - 2.1%

Helps oil and water mix together. Can be irritating

1.1% - 1.6%

1.4% - 2%

A non-drying alcohol. Works as an emollient. Helps water and oil mix together and creates a nice product texture

0.8% - 1.2%

Helps water and oil mix together

0.4% - 0.95%

Used to create gel-like formulas and stabilize emulsions

0.35% - 0.85%

Used to thicken the product formulation and might help to add minerals to the surface of the skin. It is used in scrubs as a physical exfoliant. Can increase sensitivity to other ingredients if left on the skin or used in high concentration

0.35% - 0.75%

Used mostly for creating emulsions - helping oil and water mix together. Helps soften the upper layer of the skin

0.35% - 0.85%

An essential oil. Potential allergen and can be irritating. It has some anti-bacterial properties

0.2% - 0.8%

A plant oil with high content of volatile compounds that, especially when exposed to air, can cause allergic reactions and irritate the skin

0.2% - 0.75%

Used as a fragrance. It can be irritating and cause photosensitivity

0.2% - 0.75%

A great emollient due to its high linoleic acid content. One of the most effective plant oils in helping skin hydration and repairing skin barrier function

0.3% - 0.7%

A plant extract that has some anti-oxidant and anti-bacterial properties. Can be irritating

0.15% - 0.55%

Used as a fragrance. Can be irritating

0.15% - 0.65%

0.3% - 0.7%

Plant extract that can have healing and anti-inflammatory properties. It is a potential allergen and can be irritating

0.15% - 0.6%

A plant extract that might help neutralize free radicals in skin

0.15% - 0.55%

Used as a fragrance

0.15% - 0.6%

0.15% - 0.65%

0.15% - 0.55%

A preservative that comes from radishes fermented by a bacteria. New research suggests that the preservation properties in the ingredient come from an ammonium salt that is not present naturally in radish root but used in its cultivation. Is problematic because the exact amount of the preservative agents is difficult to determine

0.15% - 0.55%

An emollient. Found to be as effective as a moisturizer for dry skin as mineral oil. Could be comedogenic

0.2% - 0.75%

A non-living ingredient made by fermentation with the bacteria Lactobacillus. It can help attract water to the upper layer of the skin and might help reduce inflammation

0.1% - 0.5%

Used as a cleansing agent. Helps water and oil mix together

0.4% - 0.95%

0.15% - 0.6%

Plant extract that can be irritating and is a known allergen

0.15% - 0.5%

One of the best moisturizing ingredients. Naturally present in skin. It attracts water to the upper layer of the skin working as a humectant

0.1% - 0.3%

A good mix of fatty acids that forms a protective layer on the skin. Improves the shelf life of products. Derived from coconut and glycerin

0.15% - 0.5%

Show more