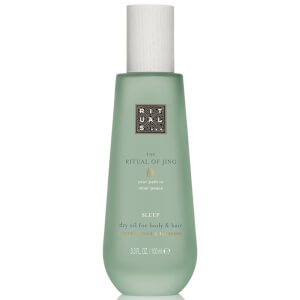 WORKS FOR
Moisturizing
Anti-oxidation
KEY INGREDIENTS
coco-caprylate/caprate

helianthus annuus hybrid oil

helianthus annuus seed oil

tocopherol

vitis vinifera seed oil

+2 more

Where to buy?
Formula review
See a mistake?
Promise
What does the product description say?
"Sinking into dry skin to leave it soft, supple and hydrated, the quick-absorbing oil unleashes its tranquil scent to promote a deep and restful slumber."
WIMJ
summary
This product can help soften the skin and reduce its moisture loss with emollients and occlusives: helianthus annuus seed oil, helianthus annuus hybrid oil.
Keep in mind that this product does not contain effective ingredients to attract water to the upper layer of the skin. This is why an additional product with humectants like glycerin or hyaluronic acid can be helpful (apply it before this product for the best results).
| Ingredient | Effectiveness | Concentration | Irritancy |
| --- | --- | --- | --- |
| | | | |
| | | | |
| | | | |
See a mistake?
WIMJ
summary
Effective ingredients missing or their concentration is too low.
| Ingredient | Effectiveness | Concentration | Irritancy |
| --- | --- | --- | --- |
| | | | |
| | | | |
Potential irritants

Ingredients by volume
Ingredient
Estimated concentration

Helps to soften the upper layer of the skin without creating a greasy texture

22% - 33%

An oil from a mixture of different vegetables. Helps soften the upper layer of the skin

5.5% - 8.2%

Helps products spread more easily and works as an emollient to soften skin

4.6% - 6.9%

A great emollient that can also have anti-oxidant properties

3.8% - 5.8%

A great emollient due to its high linoleic acid content. One of the most effective plant oils in helping skin hydration and repairing skin barrier function

3.1% - 4.6%

Helps soften the upper layer of the skin

2.3% - 3.4%

A great emollient due to its high linoleic acid content. One of the most effective plant oils in helping skin hydration and repairing skin barrier function

1.9% - 2.8%

An aromatic blend of unspecified and possibly irritating ingredients

1.1% - 1.7%

A fragrance. Can be irritating

0.95% - 1.4%

0.6% - 1.4%

Essential oil that can be irritating

0.55% - 1.3%

Pure form of vitamin E. Can help moisturise and protect the skin from free radicals. Often used to help stabilise other ingredients or the formula itself

0.4% - 0.9%

A preservative. Can be used to mask unpleasant smell. Can be irritating

0.15% - 0.65%

A fragrance with a lemon scent. A likely irritant

0.15% - 0.6%

A fragrance. Is a likely skin allergen and can be irritating

0.1% - 0.35%

A fragrance. Can be irritating

0.1% - 0.3%

A common frangrance that can easily irritate skin, especially if exposed to air, light or heat

0.05% - 0.3%

Show more