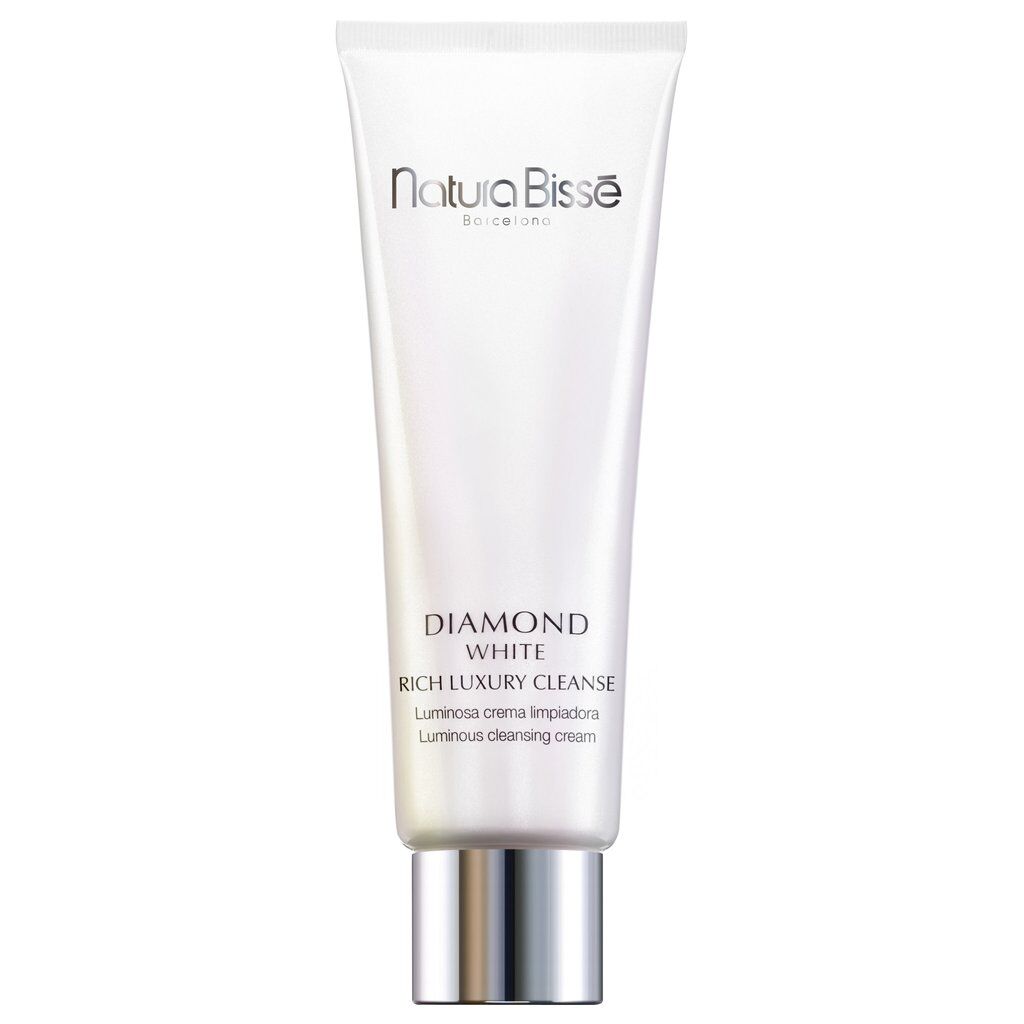 KEY INGREDIENTS
bisabolol

caprylic/capric triglyceride

glycerin

glyceryl linolenate

+1 more

Where to buy?
Formula review
See a mistake?
Promise
What does the product description say?
"Diamond White Rich Luxury Cleanse"
WIMJ
summary
This product works by removing dirt and oil from the surface of the skin. It uses a combination of mild cleansing agents (glyceryl linoleate, sucrose laurate, sucrose palmitate) and should be able to cleanse the skin gently. Still keep in mind that any cleansing can disrupt the skin barrier, and most people do not need to cleanse their skin more than once per day.
| Ingredient | Effectiveness | Concentration | Irritancy |
| --- | --- | --- | --- |
| | | | |
| | | | |
| | | | |
Potential irritants

Ingredients by volume
Ingredient
Estimated concentration

A good mix of fatty acids that forms a protective layer on the skin. Improves the shelf life of products. Derived from coconut and glycerin

23% - 34%

One of the best moisturizing ingredients. Naturally present in skin. It attracts water to the upper layer of the skin working as a humectant

4.8% - 7.1%

Plain old water

5.2% - 7.8%

4.3% - 6.4%

Helps oil and water mix together. Can be used as a cleansing agent

3.1% - 4.7%

An enzyme-based exfoliant

2.2% - 3.3%

A preservative that comes from radishes fermented by a bacteria. New research suggests that the preservation properties in the ingredient come from an ammonium salt that is not present naturally in radish root but used in its cultivation. Is problematic because the exact amount of the preservative agents is difficult to determine

1.4% - 2.1%

An active component of chamomile plant that historically has been used to calm down irritated skin. A recent study shows that bisabolol indeed can have some anti-inflammatory effect on skin, even though conclusive data is lacking. Bisabolol has a sweet floral scent and can be added to products for its aromatic properties

1.2% - 1.7%

A more stable but less bio-available form of vitamin E compared to Tocopherol. Might help moisturize and protect the skin from free radicals, but mostly used in low concentrations to stabilize other ingredients.

0.55% - 1.3%

Helps oil and water mix together

0.8% - 1.2%

Helps soften the upper layer of the skin

0.55% - 1.25%

An aromatic blend of unspecified and possibly irritating ingredients

0.2% - 0.75%

Plant extract that can be irritating and is a known allergen

0.3% - 0.7%

A fragrance. Can be irritating

0.1% - 0.35%

A fragrance. Is a likely skin allergen and can be irritating

0.05% - 0.25%

0.05% - 0.2%

Show more