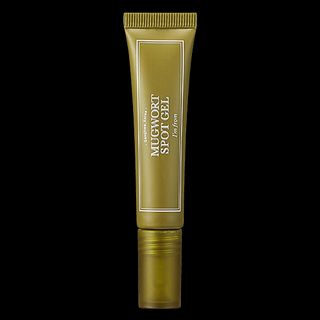 KEY INGREDIENTS
salicylic acid

ulmus davidiana root extract
Where to buy?
Formula review
See a mistake?
Promise
What does the product description say?
"This spot gel quickly absorbs into problem areas to maintain sebum production, and soothe the complexion ."
WIMJ
summary
This product can help reduce breakouts and clogged pores because it contains the following ingredient: salicylic acid. This ingredient is used for treating acne and can have a noticeable effect.
| Ingredient | Effectiveness | Concentration | Irritancy |
| --- | --- | --- | --- |
| | | | |
See a mistake?
WIMJ
summary
This product can help exfoliate the skin. In other words, it helps break down the bonds between dead cells on the surface of the skin and speed up the skin turnover. Skin often appears softer and brighter after exfoliation, but overdoing it can result in disrupted skin barrier. The following ingredient is doing the exfoliating job in this product: salicylic acid.
| Ingredient | Effectiveness | Concentration | Irritancy |
| --- | --- | --- | --- |
| | | | |
Potential irritants
Ingredients by volume
Ingredient
Estimated concentration

The ingredient is not recognized

TBC

Can be drying and contribute to skin irritation. Used in formulars to dissolve other ingredients, create a thinner product consistency or for its antibacterial properties

24% - 36%

A preservative

8.3% - 12.5%

Increases thickness of a product. Texture enhancer for oil-in-water emulsions

3.9% - 5.8%

Helps oil and water mix together

2.4% - 3.6%

Plain old water

2.1% - 3.1%

Helps dissolve other ingredients in a formulation

1.6% - 2.4%

Used to create a nice product texture and help delivery of other ingredients. Might be somewhat helpful in attracting water to the upper layer of the skin

1.2% - 1.8%

Used for skin exfoliation. It has an anti-inflammatory and anti-bacterial effect, helps to unclog pores, prevent blemishes and speed up healing of the existing ones. Sometimes referred to as a BHA (beta-hydroxy acid)

0.5% - 1.2%

0.5% - 1.2%

0.45% - 1.05%

0.35% - 0.85%

A plant root extract that helps attract water to the upper layer of the skin. It might have an anti-inflammatory effect and could help neturalize free radicals in skin

0.15% - 0.65%

0.1% - 0.45%

The ingredient is not recognized

TBC

Used to adjust the pH level of products

0.1% - 0.3%

Show more