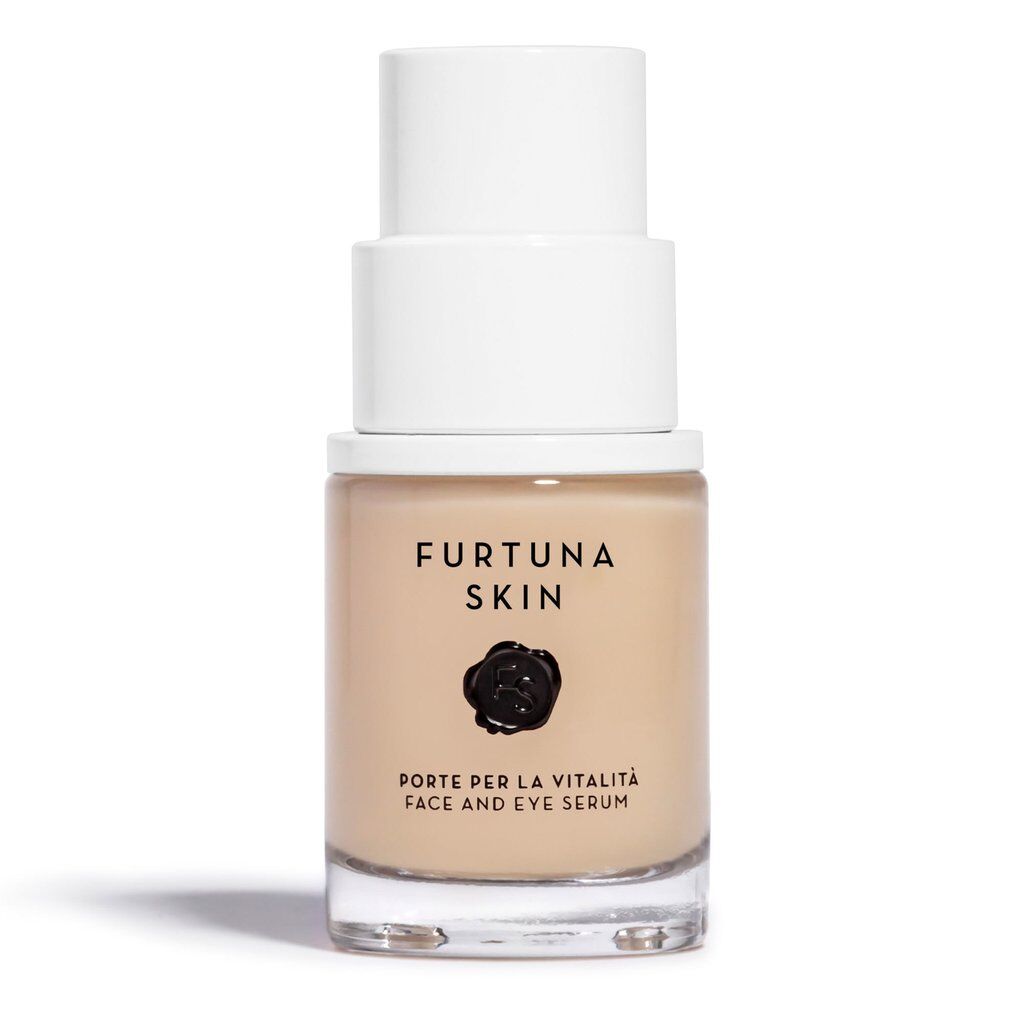 KEY INGREDIENTS
butyrospermum parkii butter extract

glycerin

helianthus annuus seed oil

hydrolyzed hyaluronic acid

malva sylvestris leaf extract

olea europaea fruit oil

squalane

+4 more
Where to buy?
Formula review
See a mistake?
Promise
What does the product description say?
"Working to lift, hydrate and give glow, the Porte Per La Vitalita Face and Eye Serum absorbs in a flash, delivering nourishing and soothing ingredients to your complexion for effortlessly supple, renewed and even-toned skin."
WIMJ
summary
This product can help improve hydration of the skin with the two types of ingredients.
The first type is called "humectants":
these ingredients help attract water. When humectants are on the surface of the skin, they "pull in" the moisture from the outside environment, or from within deeper layers of the skin. The following ingredients in this product do the job: glycerin, hydrolyzed hyaluronic acid.
This product also contains ingredients called "occlusives". They help reduce the speed with which our skin loses moisture to the outside environment. These ingredients also help soften the upper layer of the skin, so it feels less tight and nicer to the touch. The following ingredients in this product do the job: butyrospermum parkii butter extract, helianthus annuus seed oil.
| Ingredient | Effectiveness | Concentration | Irritancy |
| --- | --- | --- | --- |
| | | | |
| | | | |
| | | | |
Potential irritants
Ingredients by volume
Ingredient
Estimated concentration

TBC

Plain old water

TBC

An emollient that helps soften the skin but is not effective for restoring its barrier function. Might be helpful to calm down inflammation

TBC

One of the best moisturizing ingredients. Naturally present in skin. It attracts water to the upper layer of the skin working as a humectant

TBC

Acts as a solvent for other ingredients. Speeds up the absorption of other ingredients into the skin

TBC

Used to thicken the product's consistency

TBC

An oil naturally present in skin. Works as an emollient to soften the skin and form a protective layer on its surface without a greasy feeling.

TBC

The ingredient is not recognized

TBC

A great moisturising ingredient that softens the skin and reduces water loss from its upper layer. It also can be helpful in protecting skin from free radicals

TBC

TBC

The ingredient is not recognized

TBC

TBC

TBC

A plant extract that might help in reducing inflammation

TBC

Used as a fragrance

TBC

TBC

TBC

TBC

TBC

TBC

TBC

TBC

Used to create a thicker product consistency

TBC

One of the best moisturizing ingredients. Attracts water into the upper layer of the skin. A version of it is naturally present in skin

TBC

A preservative that comes from radishes fermented by a bacteria. New research suggests that the preservation properties in the ingredient come from an ammonium salt that is not present naturally in radish root but used in its cultivation. Is problematic because the exact amount of the preservative agents is difficult to determine

TBC

A great emollient due to its high linoleic acid content. One of the most effective plant oils in helping skin hydration and repairing skin barrier function

TBC

TBC

TBC

TBC

An emollient that can also help water and oil mix together, as well as prevent bacteria growth in products

TBC

Helps oil and water mix together and helps preserve the product formulation

TBC

Can work as an exfoliant but is typically used to adjust the product pH

TBC

Show more