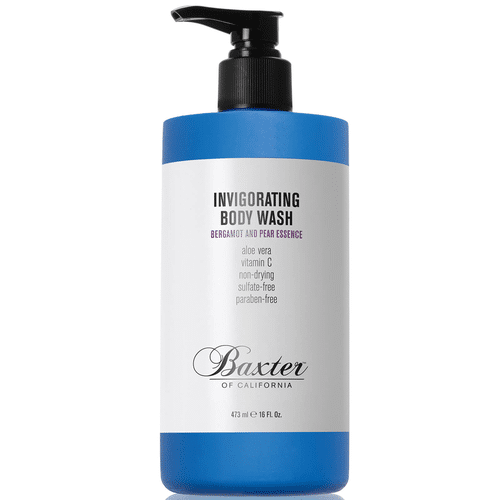 KEY INGREDIENTS
benzophenone-4

simmondsia chinensis seed oil
Where to buy?
Formula review
See a mistake?
Promise
What does the product description say?
"Invigorating Body Wash ."
WIMJ
summary
This product works by removing dirt and oil from the surface of the skin. It uses a combination of mild cleansing agents (cocamidopropyl betaine, lauramide dea, octoxynol-9, peg-150 distearate, peg-200 hydrogenated glyceryl palmate, peg-60 almond glycerides, peg-7 glyceryl cocoate, sodium cocoyl isethionate, sodium laureth sulfate, stearamidopropyl dimethylamine) and should be able to cleanse the skin gently. Still keep in mind that any cleansing can disrupt the skin barrier, and most people do not need to cleanse their skin more than once per day.
Even though this formulation is mild, the following cleansing agents could trigger an irritation or allergy for some people: cocamidopropyl betaine, peg-7 glyceryl cocoate, sodium laureth sulfate
| Ingredient | Effectiveness | Concentration | Irritancy |
| --- | --- | --- | --- |
| | | | |
| | | | |
| | | | |
Potential irritants
Ingredients by volume
Ingredient
Estimated concentration

Plain old water

45% - 55%

Works as a foaming cleansing agent

10% - 12%

Helps water and oil mix together. Can be used as a cleansing agent

5.1% - 6.2%

Helps water and oil mix together. Used as a cleansing ingredient. Could be an allergen

4.5% - 5.5%

2.3% - 2.8%

2% - 2.4%

Traditionally used to treat sunburns, dermatitis and inflammation, but evidence for its effectiveness is lacking. The extract can contain humectants that help attract water into the skin

1.6% - 2%

Sulisobenzone. A UV filter. Is typically used to improve the product stability under exposure to UV light. It is effective against both UVA and UVB rays. It can be used is larger concentrations as a sun protection ingredient for the skin, but can be irritating

1.9% - 2.4%

1.2% - 1.4%

Can work as an exfoliant but is typically used to adjust the product pH

0.95% - 1.2%

Stabilizes the product formulation

0.5% - 1%

0.6% - 0.9%

Helps oil and water mix together

0.6% - 0.9%

0.55% - 0.85%

0.5% - 0.8%

Helps soften the upper layer of the skin and create a nice product finish

0.5% - 0.75%

Helps soften the upper layer of the skin and create a nice product finish

0.5% - 0.75%

Softens the upper layer of skin and helps restore the healthy skin barrier. Has shown to help calm down inflammation in skin. It is a stable oil, meaning that it retains its properties even when exposed to air.

0.5% - 0.7%

Helps protect the ingredients in the formulation against UV light

0.35% - 0.6%

0.3% - 0.6%

A more stable but less bio-available form of vitamin E compared to Tocopherol. Might help moisturize and protect the skin from free radicals, but mostly used in low concentrations to stabilize other ingredients.

0.25% - 0.5%

Helps improve the product texture

0.25% - 0.45%

0.2% - 0.4%

A preservative

0.2% - 0.35%

A preservative

0.1% - 0.2%

A preservative. It helps prevent bacterial growth in cosmetic products

0.1% - 0.25%

A preservative

0.1% - 0.2%

An aromatic blend of unspecified and possibly irritating ingredients

0.1% - 0.15%

A red colorant

0.05% - 0.1%

A colorant (dye)

0.05% - 0.1%

Show more