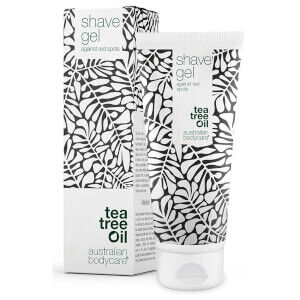 Where to buy?
Formula review
See a mistake?
Promise
What does the product description say?
"Before shaving wash with face wash from Australian Bodycare, to effectively remove bacteria that can lead to red bumps and ingrown hairs."
WIMJ
summary
This product works by removing dirt and oil from the surface of the skin. It uses a combination of mild cleansing agents (carbomer, ceteareth-20, propylene glycol isostearate) and should be able to cleanse the skin gently. Still keep in mind that any cleansing can disrupt the skin barrier, and most people do not need to cleanse their skin more than once per day.
| Ingredient | Effectiveness | Concentration | Irritancy |
| --- | --- | --- | --- |
| | | | |
| | | | |
| | | | |
Potential irritants
Ingredients by volume
Ingredient
Estimated concentration

Plain old water

40% - 60%

One of the best moisturizing ingredients. Naturally present in skin. It attracts water to the upper layer of the skin working as a humectant

3.7% - 5.6%

Helps oil and water mix together and can enhance the penetration of other ingredients into the skin

3.4% - 5.1%

Helps oil and water mix together. Has some emollient properties

2.7% - 4%

1.9% - 2.9%

1.4% - 2.1%

An essential oil that can be irritating. Has some anti-bacterial properties

0.85% - 1.25%

0.8% - 1.2%

Helps create a gel-like product texture. Can be used in gentle cleansing formulations

0.45% - 1.1%

Helps to control the skin's pH level. Maintains the skin's natural film of amino-lactic acids and oils. Helps to preserve products

0.3% - 0.7%

Used to adjust the product's pH

0.1% - 0.5%

Produces temporary toning effect. Can help dissolve other ingredients or preserve products

0.05% - 0.25%

A preservative. It helps prevent bacterial growth in cosmetic products

0.05% - 0.25%

A preservative

0.05% - 0.1%

Show more