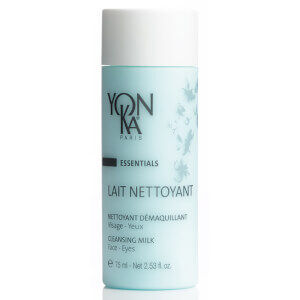 KEY INGREDIENTS
lactic acid

paraffinum liquidum

cetearyl alcohol

cetyl alcohol

glycerin

+2 more

Where to buy?
Formula review
See a mistake?
Promise
What does the product description say?
"Leaves skin clean, supple and comfortable."
WIMJ
summary
This product works by removing dirt and oil from the surface of the skin. It uses a combination of mild cleansing agents (cetearyl alcohol, cetyl alcohol, peg-33 castor oil, peg-40 castor oil, sodium cetearyl sulfate, stearic acid) and should be able to cleanse the skin gently. Still keep in mind that any cleansing can disrupt the skin barrier, and most people do not need to cleanse their skin more than once per day.
| Ingredient | Effectiveness | Concentration | Irritancy |
| --- | --- | --- | --- |
| | | | |
| | | | |
| | | | |
Potential irritants

Ingredients by volume
Ingredient
Estimated concentration

Plain old water

40% - 60%

One of the most effective and well studied occlusive and emollient moisturizing ingredients. Helps reduce moisture loss in skin and repair skin barrier function

6.2% - 9.3%

Helps oil and water mix together and can enhance the penetration of other ingredients into the skin

3.5% - 5.3%

One of the best moisturizing ingredients. Naturally present in skin. It attracts water to the upper layer of the skin working as a humectant

2.7% - 4%

A non-drying alcohol. Works as an emollient. Helps water and oil mix together and creates a nice product texture

2.1% - 3.1%

A non-drying alcohol that works to soften the skin and stabilize product formulations helping oil and water mix together

1.7% - 2.6%

Helps oil and water mix together and works as an emollient

1.5% - 2.2%

Used to thicken product formulation. Can help attract water to the upper layer of the skin

1.2% - 1.7%

0.95% - 1.45%

Helps oil and water mix together

0.85% - 1.25%

Helps water and oil mix together and works as a cleansing agent

0.55% - 1.3%

An exfoliating and moisturizing alpha-hydroxy acid (AHA). Typically causes less irritation than other AHAs, for example, glycolic acid. At high concentrations (about 15%), lactic acid can help reduce lines and wrinkles. Recent studies show that lactic acid can support the "good" bacteria living on skin's surface (healthy skin microbiom)

0.4% - 0.95%

0.35% - 0.8%

Can work as an exfoliant but is typically used to adjust the product pH

0.2% - 0.75%

An aromatic blend of unspecified and possibly irritating ingredients

0.15% - 0.6%

A preservative

0.15% - 0.3%

A preservative

0.1% - 0.3%

A colorant (dye)

0.05% - 0.25%

A fragrance. Potential allergen and can be irritating

0.05% - 0.15%

A fragrance. Is a likely skin allergen and can be irritating

0.05% - 0.15%

Show more