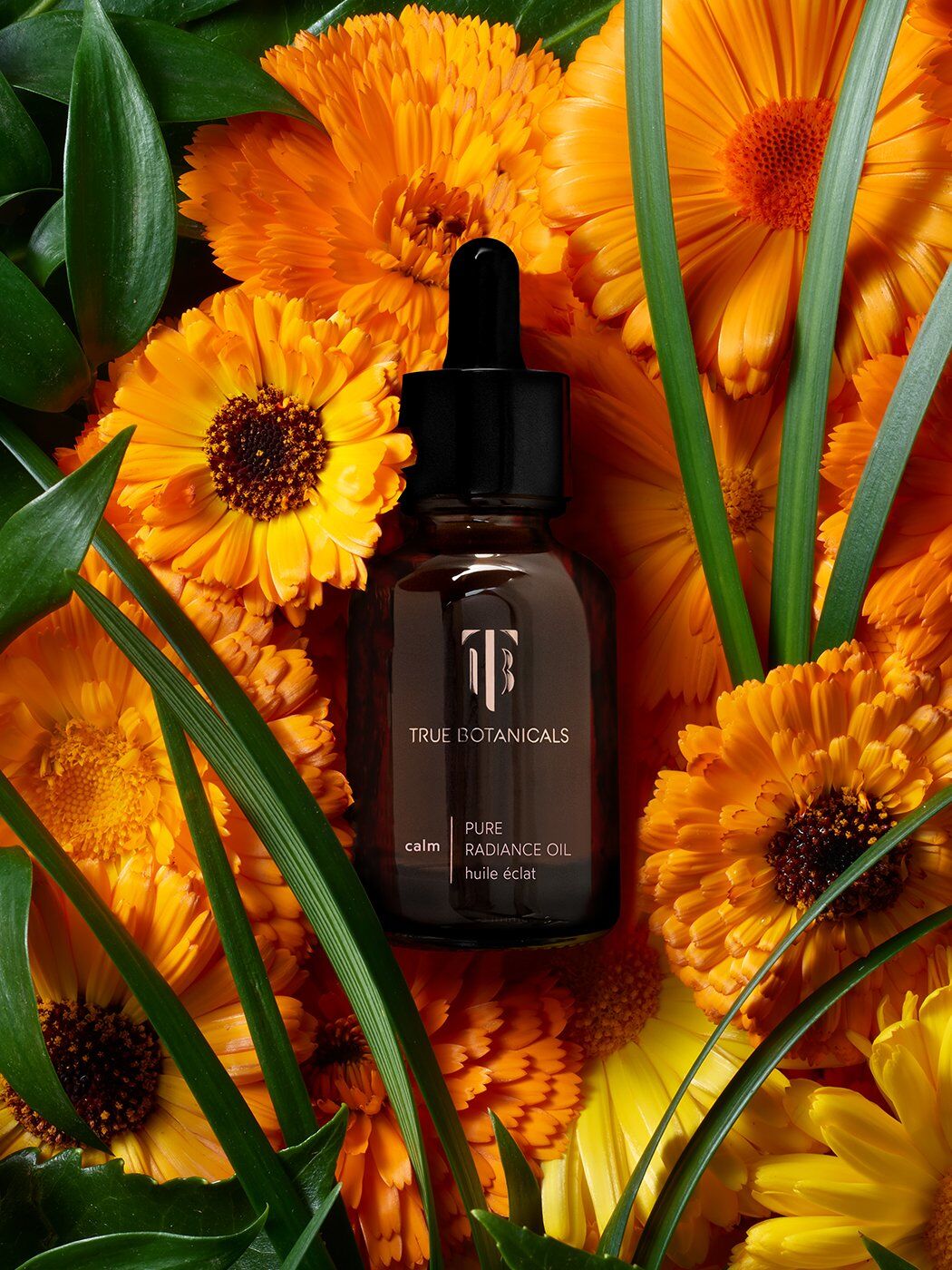 WORKS FOR
Anti-oxidation
Moisturizing
KEY INGREDIENTS
argania spinosa kernel oil

borago officinalis seed oil

cannabis sativa seed oil

carthamus tinctorius seed oil

crambe abyssinica seed oil

cucurbita pepo seed oil

helianthus annuus seed oil

mauritia flexuosa fruit oil

persea gratissima oil

punica granatum seed oil

rubus idaeus seed oil

salvia hispanica seed oil

sesamum indicum seed oil

simmondsia chinensis seed oil

squalane

tocopherol

vaccinium corymbosum seed oil

vaccinium macrocarpon seed oil

vitis vinifera seed oil

+16 more

Where to buy?
Formula review
See a mistake?
Promise
What does the product description say?
"This moisturizing oil is packed with nutrient rich oils like cold-pressed cucumber seed oil, organic hemp and jojoba seed oils and fresh ginger root oil to help calm redness and sensitized skin."
WIMJ
summary
This product can help soften the skin and reduce its moisture loss with emollients and occlusives: helianthus annuus seed oil, simmondsia chinensis seed oil.
Keep in mind that this product does not contain effective ingredients to attract water to the upper layer of the skin. This is why an additional product with humectants like glycerin or hyaluronic acid can be helpful (apply it before this product for the best results).
| Ingredient | Effectiveness | Concentration | Irritancy |
| --- | --- | --- | --- |
| | | | |
| | | | |
| | | | |
See a mistake?
WIMJ
summary
This product contains antioxidants (rubus idaeus seed oil, vaccinium macrocarpon seed oil) that might be able to help neutralize free radicals in skin to lessen the damage it gets from the UV light (sun). There is not enough evidence to confirm their effectiveness in skin though.
| Ingredient | Effectiveness | Concentration | Irritancy |
| --- | --- | --- | --- |
| | | | |
| | | | |
| | | | |
Potential irritants

Ingredients by volume
Ingredient
Estimated concentration

An emollient that helps soften the skin and might help calm down inflammation

23% - 35%

Softens the upper layer of skin and helps restore the healthy skin barrier. Has shown to help calm down inflammation in skin. It is a stable oil, meaning that it retains its properties even when exposed to air.

3.4% - 5.1%

A plant oil that due to its high linoleic acid content can help strengthen skin's barrier function and soften its upper layer

4% - 5.9%

Helps soften the upper layer of the skin

2.9% - 4.3%

An emollient that helps soften the upper layer of the skin. Might have some weak anti-oxidant properties

2.1% - 3.2%

A great emollient that can also have anti-oxidant properties

1.8% - 2.7%

A plant oil that is effective in reducing irritation in skin, restore the barrier function and support its hydration

1.5% - 2.3%

An emollient that helps soften the skin and could be helpful in repairing its barrier function

1.3% - 2%

Helps soften the upper layer of the skin

1% - 1.5%

A great emollient due to its high linoleic acid content. One of the most effective plant oils in helping skin hydration and repairing skin barrier function

0.9% - 1.35%

Chia seed oil. Helps to soften the upper layer of the skin and might be helpful in repairing skin barrier

0.5% - 1.2%

A good moisturizing plant oil. Due to the high linoleic acid content, it helps soften the upper layer of the skin, reduce water loss and support skin barrier function

0.45% - 1.1%

0.4% - 0.9%

0.4% - 0.9%

Helps soften the upper layer of the skin

0.35% - 0.8%

A plant oil that might be able to help neutralize free radicals in skin

0.4% - 0.9%

A plant oil that can help neutralize free radicals, soften the upper layer of the skin, and support skin's barrier function

0.35% - 0.85%

An essential oil that is likely to be irritating and can cause photosensitivity

0.2% - 0.8%

An oil naturally present in skin. Works as an emollient to soften the skin and form a protective layer on its surface without a greasy feeling.

0.35% - 0.8%

0.2% - 0.8%

Helps soften the upper layer of the skin

0.2% - 0.75%

0.15% - 0.6%

Helps soften the upper layer of the skin, support the skin's barrier function and might help neutralize free radicals

0.2% - 0.75%

Used as a fragrance

0.15% - 0.6%

A plant oil with high content of volatile compounds that can irritate the skin. Can be used as a fragrance. Has anti-bacterial properties and might help neutralize free radicals on the surface of the skin

0.15% - 0.6%

0.15% - 0.6%

Pure form of vitamin E. Can help moisturise and protect the skin from free radicals. Often used to help stabilise other ingredients or the formula itself

0.15% - 0.65%

An emollient that helps soften the skin and might help calm down inflammation

0.2% - 0.7%

Softens the upper layer of skin and helps restore the healthy skin barrier. Has shown to help calm down inflammation in skin. It is a stable oil, meaning that it retains its properties even when exposed to air.

0.2% - 0.75%

A plant oil that due to its high linoleic acid content can help strengthen skin's barrier function and soften its upper layer

0.15% - 0.7%

Helps soften the upper layer of the skin

0.15% - 0.7%

An emollient that helps soften the upper layer of the skin. Might have some weak anti-oxidant properties

0.15% - 0.7%

A great emollient that can also have anti-oxidant properties

0.2% - 0.7%

A plant oil that is effective in reducing irritation in skin, restore the barrier function and support its hydration

0.15% - 0.7%

An emollient that helps soften the skin and could be helpful in repairing its barrier function

0.2% - 0.75%

A great emollient due to its high linoleic acid content. One of the most effective plant oils in helping skin hydration and repairing skin barrier function

0.15% - 0.7%

Chia seed oil. Helps to soften the upper layer of the skin and might be helpful in repairing skin barrier

0.15% - 0.6%

A good moisturizing plant oil. Due to the high linoleic acid content, it helps soften the upper layer of the skin, reduce water loss and support skin barrier function

0.15% - 0.7%

0.15% - 0.6%

0.15% - 0.7%

Helps soften the upper layer of the skin

0.15% - 0.6%

A plant oil that might be able to help neutralize free radicals in skin

0.15% - 0.65%

A plant oil that can help neutralize free radicals, soften the upper layer of the skin, and support skin's barrier function

0.15% - 0.65%

An essential oil that is likely to be irritating and can cause photosensitivity

0.1% - 0.45%

0.15% - 0.6%

Helps soften the upper layer of the skin

0.15% - 0.6%

0.1% - 0.4%

A plant oil with high content of volatile compounds that can irritate the skin. Can be used as a fragrance. Has anti-bacterial properties and might help neutralize free radicals on the surface of the skin

0.1% - 0.4%

0.1% - 0.35%

Show more