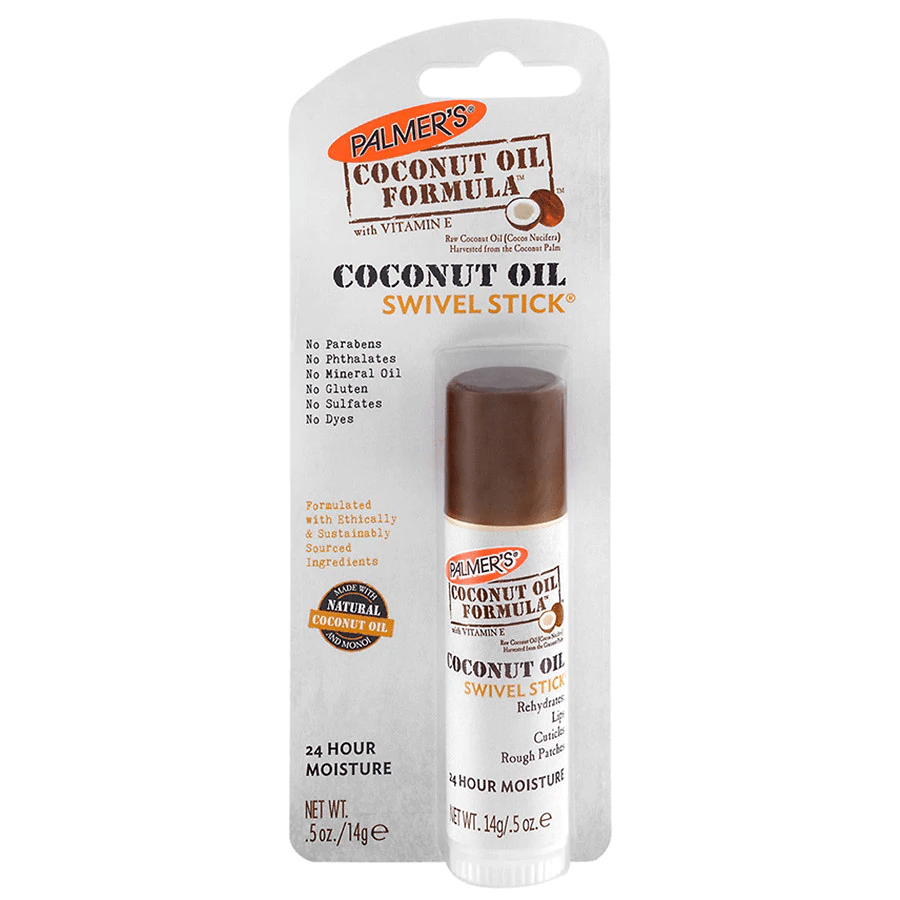 KEY INGREDIENTS
butyrospermum parkii butter

cetyl alcohol

cocos nucifera oil

ethylhexyl palmitate

glycine soja oil

macadamia ternifolia seed oil

myristyl myristate

theobroma cacao seed butter

+5 more

Where to buy?
Formula review
See a mistake?
Promise
What does the product description say?
"These raw, natural ingredients deliver luxuriously rich moisturization for decadently pampered skin and lips."
WIMJ
summary
This product can help soften the skin and reduce its moisture loss with emollients and occlusives: butyrospermum parkii butter, cocos nucifera oil.
Keep in mind that this product does not contain effective ingredients to attract water to the upper layer of the skin. This is why an additional product with humectants like glycerin or hyaluronic acid can be helpful (apply it before this product for the best results).
| Ingredient | Effectiveness | Concentration | Irritancy |
| --- | --- | --- | --- |
| | | | |
| | | | |
| | | | |
Potential irritants

Ingredients by volume
Ingredient
Estimated concentration

Used to thicken the product consistency

22% - 33%

A good emollient that helps soften the skin and helps repair its barrier function

5.1% - 7.7%

An emollient that helps soften the skin and create a nice product texture

4.6% - 6.9%

An emollient that helps to soften the skin and create a pleasant product texture and stabilize the formulation

3.7% - 5.5%

An emollient. Found to be as effective as a moisturizer for dry skin as mineral oil. Could be comedogenic

3% - 4.4%

A great moisturising ingredient that softens the skin and reduces water loss from its upper layer. It also can be helpful in protecting skin from free radicals

2.3% - 3.4%

A non-drying alcohol that works to soften the skin and stabilize product formulations helping oil and water mix together

1.6% - 2.5%

An emollient. Is not recommended for acne-prone skin as it can be comedogenic

1.5% - 2.3%

Helps soften the upper layer of the skin and can be helpful in restoring the skin barrier function. Might have some anti-oxidant effect

1.1% - 1.7%

Plant oil from nuts that helps soften the upper layer of the skin. Contains a high concentration of oleic acid that can weaken skin's barrier function and increase water-loss while enhancing penetration of other ingredients

0.95% - 1.45%

A more stable but less bio-available form of vitamin E compared to Tocopherol. Might help moisturize and protect the skin from free radicals, but mostly used in low concentrations to stabilize other ingredients.

0.55% - 1.25%

Used as a fragrance

0.45% - 1.1%

0.45% - 1.1%

0.35% - 0.8%

An emollient that helps soften the skin

0.45% - 1%

Helps to stabilize the product formulation while softening the upper layer of the skin. Can be irritating

0.4% - 0.9%

0.15% - 0.6%

0.15% - 0.55%

An aromatic blend of unspecified and possibly irritating ingredients

0.1% - 0.35%

A preservative. Can be used to mask unpleasant smell. Can be irritating

0.1% - 0.3%

Fragrance with sweet balsamic smell. Help to preserve products and dissolve other ingredients. Could trigger allergic reactions and be irritating

0.05% - 0.25%

A fragrance. Is a likely skin allergen and can be irritating

0.05% - 0.25%

Show more