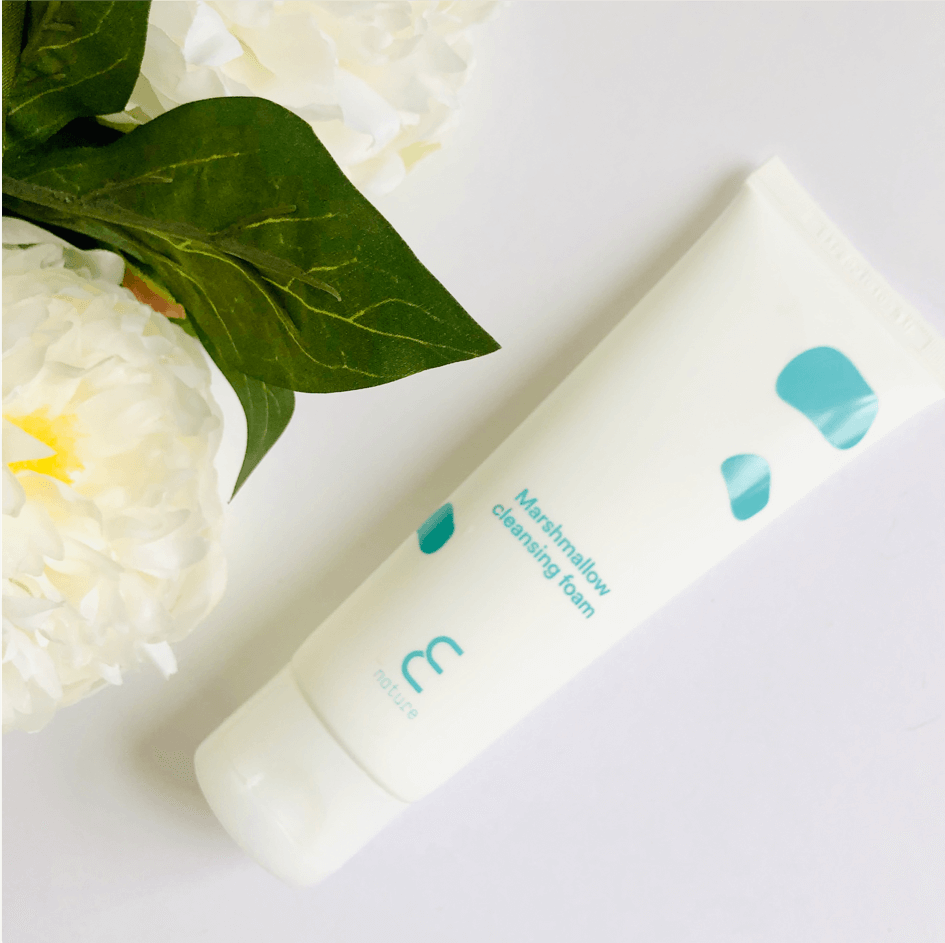 KEY INGREDIENTS
sodium ascorbyl phosphate

panthenol

carthamus tinctorius oleosomes

cyanocobalamin

folic acid

glycerin

glyceryl linolenate

pyridoxine

sodium polyacrylate

+6 more
Where to buy?
Formula review
See a mistake?
Promise
What does the product description say?
"Marshmallow Cleansing Foam"
WIMJ
summary
This product works by removing dirt and oil from the surface of the skin. It uses a combination of mild cleansing agents (cocamidopropyl betaine, glyceryl arachidonate, glyceryl stearate, hydrogenated lecithin, lauric acid, myristic acid, peg-100 stearate, stearic acid) and should be able to cleanse the skin gently. Still keep in mind that any cleansing can disrupt the skin barrier, and most people do not need to cleanse their skin more than once per day.
Even though this formulation is mild, the following cleansing agents could trigger an irritation or allergy for some people: cocamidopropyl betaine
| Ingredient | Effectiveness | Concentration | Irritancy |
| --- | --- | --- | --- |
| | | | |
| | | | |
| | | | |
Potential irritants
Ingredients by volume
Ingredient
Estimated concentration

One of the best moisturizing ingredients. Naturally present in skin. It attracts water to the upper layer of the skin working as a humectant

22% - 33%

Plain old water

12% - 17%

Helps oil and water mix together. Could be comedogenic

3.2% - 4.8%

Helps oil and water mix together and works as an emollient

2.9% - 4.3%

Helps water and oil mix together. Has anti-bacterial properties that might be helpful in preventing blemishes

2.4% - 3.6%

Used to adjust the pH level of products

1.7% - 2.6%

Helps dissolve other ingredients and attract water to the upper layer of the skin

1.5% - 2.3%

Helps oil and water mix together and can enhance the penetration of other ingredients into the skin

1.3% - 1.9%

An emollient that softens the skin and forms a protective layer on its surface. Helps water and oil mix together

1.2% - 1.8%

Helps water and oil mix together. Used as a cleansing ingredient. Could be an allergen

1.4% - 2.2%

Helps oil and water mix togehter and creates a nice product texture

0.85% - 1.3%

0.5% - 1.15%

An aromatic blend of unspecified and possibly irritating ingredients

0.45% - 1.05%

0.4% - 0.95%

0.4% - 0.9%

0.35% - 0.85%

Used to create a gel-like product texture, as well as to stabilize emulsions

0.4% - 0.95%

Stabilizes the product formulation

0.3% - 0.75%

Used as a fragrance for its mint-like smell

0.3% - 0.75%

0.15% - 0.7%

Helps soften the upper layer of the skin

0.35% - 0.75%

Helps to retain moisture by creating a protective barrier on the skin. Rich in fatty acids. Improves product texture and helps with the penetration of other ingredients.

0.3% - 0.7%

Helps water and oil mix together and softens the upper layer of the skin

0.2% - 0.75%

A more stable but less bio-available form of vitamin E compared to Tocopherol. Might help moisturize and protect the skin from free radicals, but mostly used in low concentrations to stabilize other ingredients.

0.15% - 0.7%

Helps attract water to the upper layer of the skin and can help improve skin barrier function

0.15% - 0.6%

A stable derivative of vitamin C. It is oil-soluble which means it is more likely to penetrate the skin compared to the pure form of vitamin C (which is water-soluble), but it is less bio-available and is way less effective in stimulating collagen and reducing wrinkles compared to the pure form of vitamin C (L-ascorbic acid) and its other derivatives (for example, magnesium ascorbyl phosphate). At the same time, this vitamin C derivative has been shown in studies to be effective in reducing acne, blemishes and clogged pores. It is less irritating then the pure form of vitamin C

0.15% - 0.6%

Helps water and oil mix together

0.15% - 0.6%

Helps soften the upper layer of the skin

0.1% - 0.5%

Might have some moisturising properties. Is not effective when applied topically beyond some moisturizing effect

0.1% - 0.35%

Can help stimulate collagen production in skin. While available studies are promising, more research is needed to confirm the efficacy in skin

0.05% - 0.3%

Might help neutralize free radicals in skin, but evidence of effectiveness in skin is lacking. It might be irritating

0.05% - 0.25%

Can support skin barrier function and reduce inflammation in skin

0.05% - 0.2%

Show more