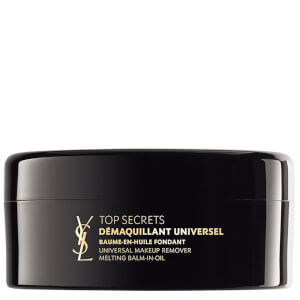 KEY INGREDIENTS
butyrospermum parkii butter

ethylhexyl palmitate

laminaria saccharina extract

olea europaea fruit oil

tocopherol

+2 more
Where to buy?
Formula review
See a mistake?
Promise
What does the product description say?
"Dissolving even stubborn waterproof mascara, the makeup remover is safe to use around the delicate eye area and is suitable for all skin types."
WIMJ
summary
This product works by removing dirt and oil from the surface of the skin. It uses a combination of mild cleansing agents (peg-20 glyceryl triisostearate, polysorbate 20) and should be able to cleanse the skin gently. Still keep in mind that any cleansing can disrupt the skin barrier, and most people do not need to cleanse their skin more than once per day.
| Ingredient | Effectiveness | Concentration | Irritancy |
| --- | --- | --- | --- |
| | | | |
| | | | |
Potential irritants
Ingredients by volume
Ingredient
Estimated concentration

An emollient that helps soften the skin and create a nice product texture

22% - 33%

Helps water and oil mix together

4.6% - 6.9%

Used to stabilize product formulations and thicken product consistency

4.6% - 6.9%

An emollient that helps soften the skin but is not effective for restoring its barrier function. Might be helpful to calm down inflammation

3.8% - 5.7%

A great moisturising ingredient that softens the skin and reduces water loss from its upper layer. It also can be helpful in protecting skin from free radicals

3.3% - 5%

A preservative. It helps prevent bacterial growth in cosmetic products

0.5% - 1%

Pure form of vitamin E. Can help moisturise and protect the skin from free radicals. Often used to help stabilise other ingredients or the formula itself

1.6% - 2.5%

Helps preserve products and creates a nice product texture

1.5% - 2.3%

Plain old water

1% - 1.6%

Helps oil and water mix together

0.85% - 1.25%

Used to create a nice product texture and help delivery of other ingredients. Might be somewhat helpful in attracting water to the upper layer of the skin

0.5% - 1.2%

Helps dissolve other ingredients and preserve products

0.45% - 1.05%

A seaweed extract that contains sugars and can be helpful in attracting water to the upper layers of the skin if used in high enough concentrations

0.35% - 0.8%

A preservative. It can be irritating

0.2% - 0.8%

0.15% - 0.6%

Might help neutralize free radicals in skin

0.1% - 0.4%

Can work as an exfoliant but is typically used to adjust the product pH

0.05% - 0.25%

An aromatic blend of unspecified and possibly irritating ingredients

0.05% - 0.25%

Show more