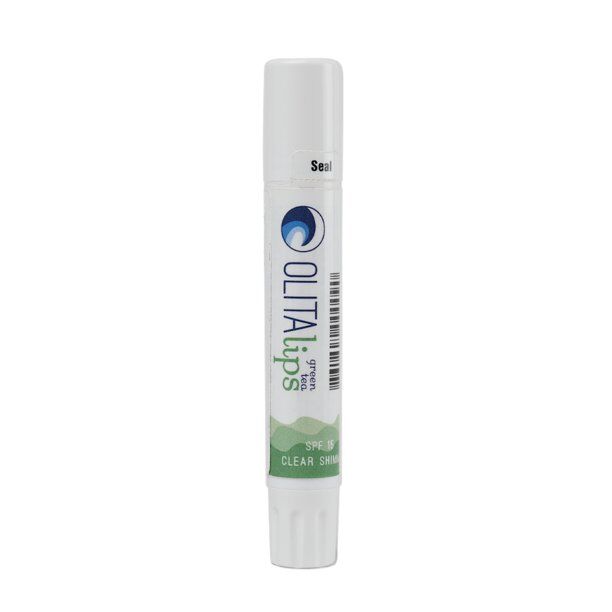 OLITA
Green Tea Lip Balm SPF 15 Clear
SPF 15
WORKS FOR
Moisturizing
Sun protection
KEY INGREDIENTS
beeswax

Avobenzone

butyrospermum parkii butter

cocos nucifera oil

+3 more
Appears in 0 user routines
Product summary
"OLITA - Green Tea Lip Balm SPF 15 Clear" offers broad spectrum protection. It means that it protects from both UVA and UVB rays (you can remember UVB as "burning" sunlight - they cause sunburn. You can remember UVA rays as "aging" - they do not lead to sunburn, but they cause photodamage and contribute to early signs of skin aging and hyperpigmentation). On the negative side, the SPF of this lip sunscreen is not high enough. We recommend to use a sunscreen with at least SPF 30 daily.
Sunscreen filters
This sunscreen uses a mixture of both mineral and organic (so-called "chemical") UV filters. Here are the organic filters this product uses: avobenzone and octinoxate. As for the mineral filters, this sunscreen uses titanium dioxide.
Irritation risk
This formulation includes some common irritants, including ingredients that do not provide a benefit for the skin. We assess the overall irritancy of this lip product to be medium. For a detailed overview of all potential irritants: click here
You can see the detailed formula review with the breakdown of all actives in the product and the full ingredient list with estimated concentrations in the tables below.
Price
The product retails at around 4.63$ in the United States.
For a detailed price comparison: click here.
Can the product deliver on its promises?
WIMJ summary for sun protection
This product offers broad spectrum sun protection, but it is weak. We recommend to use a broad spectrum sunscreen with at least SPF 30.
See a mistake?
Promise
What does the product description say?
"Yummy Broad Spectrum SPF 15 Shimmer Lip Moisturizer with Vitamin E. Don't forget your lips!"
WIMJ summary for moisturizing
This product can help soften the skin and reduce its moisture loss with emollients and occlusives: beeswax, butyrospermum parkii butter.
Keep in mind that this product does not contain effective ingredients to attract water to the upper layer of the skin. This is why an additional product with humectants like glycerin or hyaluronic acid can be helpful (apply it before this product for the best results).
| Ingredient | Effectiveness | Concentration | Irritancy |
| --- | --- | --- | --- |
| | | | |
| | | | |
| | | | |
How honest is this product?
| Promise | Can it deliver? |
| --- | --- |
| Sun protection | |
| Moisturizing | |
Total Promises Fulfilled score:
62
/100.
Potential irritants
Ingredients by volume
Ingredient
Estimated concentration

Avobenzone. An organic, or so-called "chemical" UV filter. Protects against both UVA and UVB rays. Needs to be combined with other filters in a formulation to be stable.

Octinoxate. When used in higher concentrations, works as a sunscreen protecting the skin from UVB rays. When used in lower concentration, helps to preserve the product formulation. Is shown to be harmful to coral reefs - consider avoiding bathing in coral reef areas when wearing a product with this ingredient. It can be irritating

An emollient. Found to be as effective as a moisturizer for dry skin as mineral oil. Could be comedogenic

23% - 34%

Show more