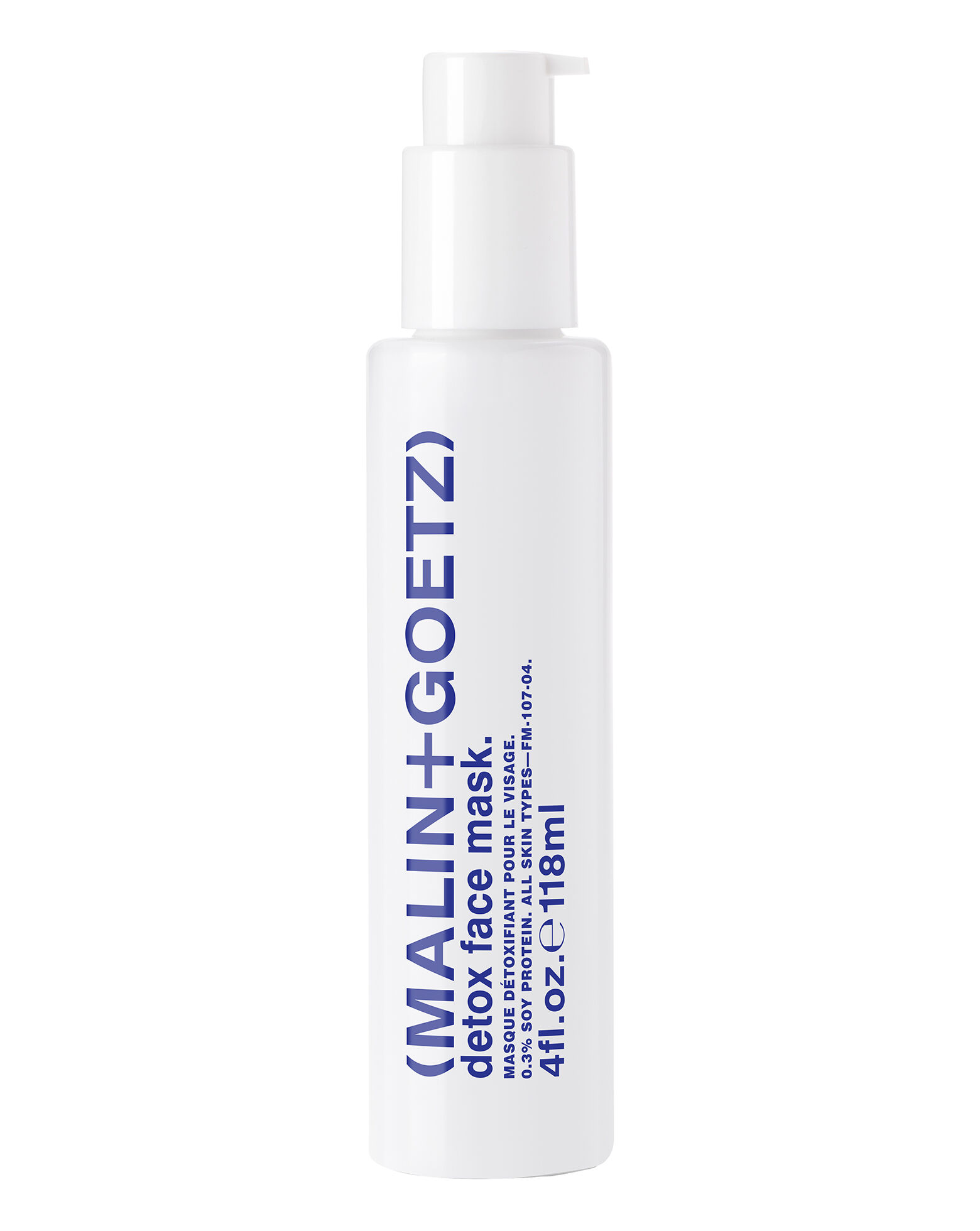 KEY INGREDIENTS
tetrahexyldecyl ascorbate

panthenol

allantoin

arginine

camellia sinensis leaf extract

cetyl alcohol

dimethicone

glycerin

glycine soja oil

hydrolyzed soy protein

prunus amygdalus dulcis oil

sodium pca

squalane

tocopherol

+11 more
Where to buy?
Formula review
See a mistake?
Promise
What does the product description say?
"Oxygenating cleansing agents gently foam (you will look like a marshmallow) to open pores and pull impurities from the skin to the surface of the foam, washing away clean."
WIMJ
summary
This product works by removing dirt and oil from the surface of the skin. It uses a combination of mild cleansing agents (cetyl alcohol, cocamidopropyl betaine, palmitic acid, polyhydroxystearic acid, sodium cocamidopropyl pg-dimonium chloride phosphate, sodium laureth sulfate, stearic acid, xanthan gum) and should be able to cleanse the skin gently. Still keep in mind that any cleansing can disrupt the skin barrier, and most people do not need to cleanse their skin more than once per day.
Even though this formulation is mild, the following cleansing agents could trigger an irritation or allergy for some people: cocamidopropyl betaine, sodium laureth sulfate
| Ingredient | Effectiveness | Concentration | Irritancy |
| --- | --- | --- | --- |
| | | | |
| | | | |
| | | | |
Potential irritants
Ingredients by volume
Ingredient
Estimated concentration

Plain old water

45% - 55%

Helps water and oil mix together. Used as a cleansing ingredient. Could be an allergen

7.7% - 9.4%

One of the best moisturizing ingredients. Naturally present in skin. It attracts water to the upper layer of the skin working as a humectant

4.2% - 5.2%

3.2% - 3.9%

2.4% - 2.9%

Helps oil and water mix together and works as an emollient

2.1% - 2.6%

Works as a foaming cleansing agent

2% - 2.4%

A good emollient that helps soften the skin and helps repair its barrier function

1.4% - 1.7%

Helps thicken the product formula and create a nice product formulation

1.2% - 1.5%

An emollient that is naturally present in skin and helps soften it

1% - 1.2%

A non-drying alcohol that works to soften the skin and stabilize product formulations helping oil and water mix together

0.8% - 1.15%

Naturally present in skin and helps to attract water to its upper layer

0.55% - 0.85%

Helps attract water to the upper layer of the skin and can help improve skin barrier function

0.5% - 0.75%

Used to create a nice product texture and help delivery of other ingredients. Might be somewhat helpful in attracting water to the upper layer of the skin

0.45% - 0.7%

An oil naturally present in skin. Works as an emollient to soften the skin and form a protective layer on its surface without a greasy feeling.

0.5% - 0.75%

A silicone that helps to reduce water loss from the surface of the skin. Can temporarily "fill in" lines and wrinkles, absorb oil, and create a nice product finish

0.5% - 0.75%

Can contain potent anti-oxidant compounds (abbreviated ECG, GCG, EGC, and EGCG) that might help protect the skin from free radicals. Can help calm down inflammation and has some anti-bacterial properties. Unfortunately, these antioxidants are unstable and lose their effectiveness very quickly in products. The concentration of the antioxidant compounds in the extract also tends to be low to be effective in topical formulation

0.45% - 0.65%

Helps preserve products and creates a nice product texture

0.4% - 0.65%

A preservative

0.3% - 0.6%

Used to create a thicker product consistency and stabilize the formulation

0.3% - 0.6%

Used to adjust the product's pH

0.3% - 0.5%

Helps calm down inflammation in skin and can help reduce itching. Helps to repair the skin barrier and keep skin hydrated

0.25% - 0.45%

Used mostly for creating emulsions - helping oil and water mix together. Helps soften the upper layer of the skin

0.3% - 0.55%

Forms a protective film on the surface of the skin to prevent moisture loss. Gives a velvety feel to products while reducing tackiness

0.3% - 0.55%

Helps soften the upper layer of the skin and improve the product consistency

0.3% - 0.55%

Helps attract water to the upper layer of the skin. Might have some anti-aging, anti-oxidant, and skin lightening properties, but solid evidence is missing

0.25% - 0.5%

Used to create a thicker product consistency

0.25% - 0.5%

0.35% - 0.6%

A more stable but less bio-available form of vitamin E compared to Tocopherol. Might help moisturize and protect the skin from free radicals, but mostly used in low concentrations to stabilize other ingredients.

0.25% - 0.5%

An emollient that softens the skin

0.25% - 0.5%

0.25% - 0.5%

An amino acid that is naturally present in skin and helps keep it hydrated. When used together with AHAs, it can reduce their irritating effect on the skin

0.2% - 0.4%

Used to adjust the pH level of products

0.25% - 0.45%

Used in products to help dissolve oxygen and enhance oxygen molecule penetration into the skin. There is no evidence for benefits of the oxygen emulsion in topical creams, lotions or serums. There is a study available confirming a positive impact of oxygen therapy for skin wound healing, but it used an oxygen emulsion stored under high pressure using special equipment

0.25% - 0.45%

A preservative

0.05% - 0.1%

Traditionally used to treat sunburns, dermatitis and inflammation, but evidence for its effectiveness is lacking. The extract can contain humectants that help attract water into the skin

0.2% - 0.35%

0.15% - 0.25%

Being a lipid soluble form of vitamin C. It is more stable than ascorbic acid, but still degrades quickly and needs to be stabilized in a formulation with another ingredient. It is claimed to penetrate skin better than pure vitamin C and have the the similar benefits, but solid studies of its effectiveness are lacking. Is likely to require a higher concentration in a product than pure vitamin C to be effective.

0.15% - 0.3%

0.15% - 0.25%

A preservative

0.15% - 0.3%

A preservative. It helps prevent bacterial growth in cosmetic products

0.15% - 0.3%

Pure form of vitamin E. Can help moisturise and protect the skin from free radicals. Often used to help stabilise other ingredients or the formula itself

0.1% - 0.2%

Show more