Phyto
Phytocolor Shine Activating Care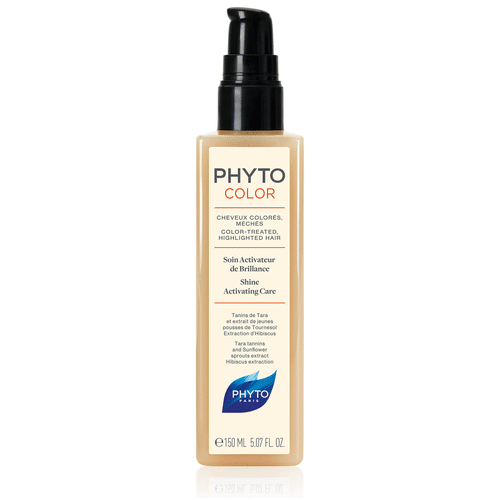 Shop now
Formula review
Promises, but can't deliver:
All promises can be fulfilled by this formula at least in theory
See a mistake?
Promise
What does the product description say?
"Unleashing the antioxidant powers of Tara tannins and Sunflower Sprouts extract, combined with anti-UV filters to protect tresses from the harmful effects of external aggressors and photodamage, the rejuvenating formulation deeply moisturises and repairs with Hibiscus Flower extract and Karanja oil for silky-smooth hair that boasts a halo of blinding shine."
WIMJ
summary
This product contains good ingredients to attract water to the upper layer of the skin. These ingredients are called "humectants": glycerin, propylene glycol.
When humectants are on the surface of the skin, they "pull in" the moisture from the outside environment, or from within deeper layers of the skin. If the air is dry, humectants can speed up the moisture loss from the skin. This is why it is a good idea to use another product on top of this one to help "seal in" the moisture (look for ingredients like dimethicone, squalane, oils and butters).
The following ingredients in this product are especially good for supporting the skin barrier and helping with the hydration level: panthenol
| Ingredient | Effectiveness | Concentration | Irritancy |
| --- | --- | --- | --- |
| | | | |
| | | | |
| | | | |
Potential irritants

Ingredients by volume
Plain old water
Helps oil and water mix together
Questions