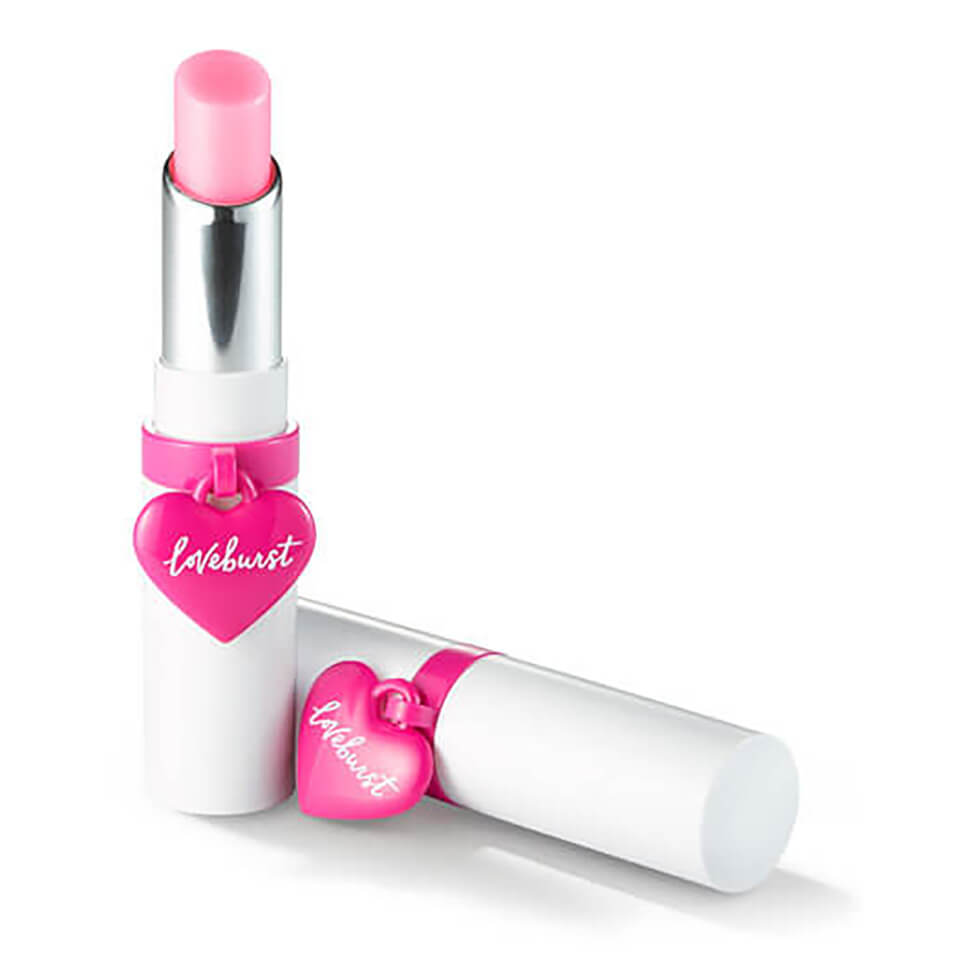 KEY INGREDIENTS
lactic acid

palmitoyl tripeptide-1

c12-15 alkyl benzoate

cera microcristallina

copernicia cerifera cera

ethylhexyl palmitate

hexyldecanol

ricinus communis seed oil

+5 more
Where to buy?
Formula review
See a mistake?
WIMJ
summary
This product contains palmitoyl tripeptide-1. This ingredient might be able to help reduce and prevent fine lines and wrinkles, improve skin elasticity and firmness, but there is not enough evidence that it actually works.
| Ingredient | Effectiveness | Concentration | Irritancy |
| --- | --- | --- | --- |
| | | | |
| | | | |
See a mistake?
Promise
What does the product description say?
"The sumptuously creamy formula nourishes and moisturises, while the pH colour-changing technology allows the balm to turn your lips a complementary shade of pink."
WIMJ
summary
This product can help soften the skin and reduce its moisture loss with emollients and occlusives: cera microcristallina, ricinus communis seed oil.
Keep in mind that this product does not contain effective ingredients to attract water to the upper layer of the skin. This is why an additional product with humectants like glycerin or hyaluronic acid can be helpful (apply it before this product for the best results).
The following ingredients in this product are especially good for supporting the skin barrier and helping with the hydration level: palmitoyl tripeptide-1
| Ingredient | Effectiveness | Concentration | Irritancy |
| --- | --- | --- | --- |
| | | | |
| | | | |
| | | | |
Potential irritants
Ingredients by volume
Ingredient
Estimated concentration

A plant oil that can help soften the skin. It might be helpful in calming down inflammation, but solid research is lacking. Is often used in lip products to create the needed product consistency

25% - 37%

Helps to soften the upper layer of the skin, reduce water loss from its surface and create a thicker product consistency

5.6% - 8.4%

Enhances the product texture and makes it more spreadable. Helps reduce water loss from the outer layer of skin. Extands the shelf life by preventing bacteria growth

4.9% - 7.3%

3.7% - 5.6%

Used to improve the product consistency and soften the upper layer of the skin

3% - 4.4%

Helps soften the upper layer of the skin

2.2% - 3.4%

Used to create a thicker product consistency

1.8% - 2.7%

Used to thicken the product's texture

1.7% - 2.5%

Brazilian palm wax. Helps soften the upper layer of the skin

1.4% - 2.1%

Creates a nice product texture and can support water-resistance of sunscreens

1.1% - 1.7%

An emollient that helps soften the skin and create a nice product texture

0.85% - 1.3%

Used as a fragrance

0.45% - 1.1%

A more stable but less bio-available form of vitamin E compared to Tocopherol. Might help moisturize and protect the skin from free radicals, but mostly used in low concentrations to stabilize other ingredients.

0.45% - 1%

Used to create a nice product texture and help delivery of other ingredients. Might be somewhat helpful in attracting water to the upper layer of the skin

0.4% - 0.9%

0.4% - 0.95%

Used to create a thicker product consistency and soften the upper layer of the skin

0.35% - 0.85%

0.1% - 0.5%

Helps oil and water mix together

0.1% - 0.45%

An exfoliating and moisturizing alpha-hydroxy acid (AHA). Typically causes less irritation than other AHAs, for example, glycolic acid. At high concentrations (about 15%), lactic acid can help reduce lines and wrinkles. Recent studies show that lactic acid can support the "good" bacteria living on skin's surface (healthy skin microbiom)

0.1% - 0.4%

Can work as an exfoliant but is typically used to adjust the product pH

0.05% - 0.3%

A type of peptide. Peptides are excellent moisturizers and might be able support collagen production reducing fine lines and wrinkles

0.1% - 0.45%

A red colorant

0.05% - 0.2%

Show more