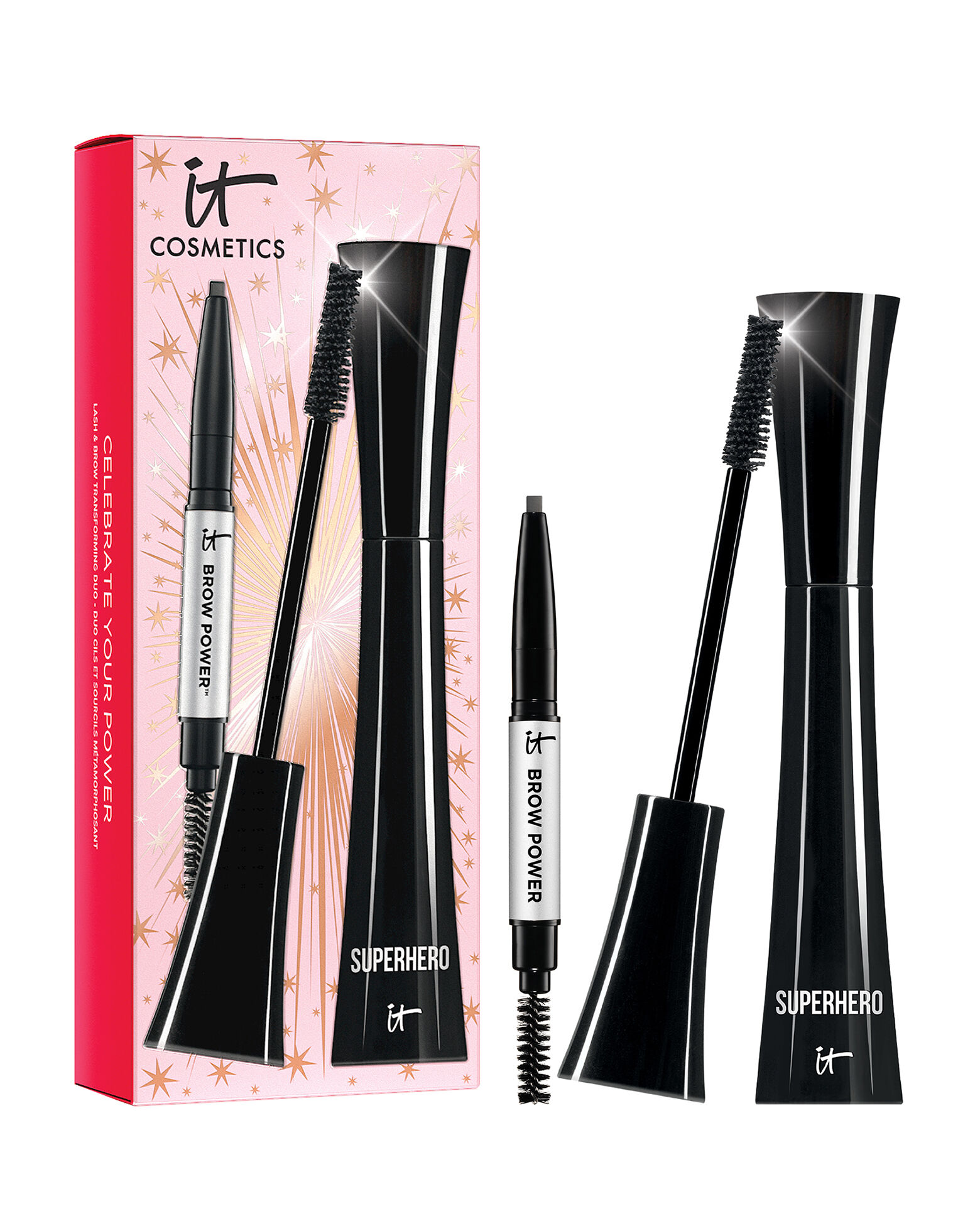 KEY INGREDIENTS
ascorbic acid

biotinoyl tripeptide-1

ceramide np

panthenol

camellia sinensis leaf extract

copernicia cerifera cera

copernicia cerifera wax

cyclopentasiloxane

euphorbia cerifera cera

glycerin

hydrolyzed collagen

olea europaea fruit oil

persea gratissima oil

simmondsia chinensis seed oil

+11 more
Where to buy?
Formula review
See a mistake?
Promise
What does the product description say?
"For your strongest, thickest, most defined lash look ever, this formula is enhanced with lash-lifting polymers, volumising collagen, strengthening biotin, proteins and peptides combined with super black pigments for an eye-opening look."
WIMJ
summary
This product contains biotinoyl tripeptide-1. This ingredient might be able to help reduce and prevent fine lines and wrinkles, improve skin elasticity and firmness, but there is not enough evidence that it actually works.
| Ingredient | Effectiveness | Concentration | Irritancy |
| --- | --- | --- | --- |
| | | | |
| | | | |
| | | | |
See a mistake?
WIMJ
summary
This product can help improve hydration of the skin with the two types of ingredients.
The first type is called "humectants":
these ingredients help attract water. When humectants are on the surface of the skin, they "pull in" the moisture from the outside environment, or from within deeper layers of the skin. The following ingredients in this product do the job: glycerin, hydrolyzed collagen.
This product also contains ingredients called "occlusives". They help reduce the speed with which our skin loses moisture to the outside environment. These ingredients also help soften the upper layer of the skin, so it feels less tight and nicer to the touch. The following ingredients in this product do the job: copernicia cerifera wax, hydrolyzed collagen.
The following ingredients in this product are especially good for supporting the skin barrier and helping with the hydration level: biotinoyl tripeptide-1, ceramide np, panthenol
| Ingredient | Effectiveness | Concentration | Irritancy |
| --- | --- | --- | --- |
| | | | |
| | | | |
| | | | |
Potential irritants
Ingredients by volume
Ingredient
Estimated concentration

Plain old water

45% - 55%

A type of lipid similar to ceramides naturally present in skin. Helps to soften the upper layer of the skin and supports the skin barrier function to keep it hydrated. Can help to prevent inflammation in skin

4.5% - 5.5%

The ingredient is not recognized

TBC

Brazilian palm wax. Helps soften the upper layer of the skin

4.7% - 5.7%

Helps to soften the upper layer of the skin and create a nice product consistency

3.6% - 4.3%

A silicone that helps improve the product texture and spreadability. Can absord oil creating a short-term mattifying effect on the skin

2.8% - 3.4%

2.3% - 2.8%

1.9% - 2.3%

1.6% - 1.9%

Produces temporary toning effect. Can help dissolve other ingredients or preserve products

1.3% - 1.6%

An emollient that is naturally present in skin and helps soften it

1.2% - 1.4%

Helps oil and water mix together and works as an emollient

1% - 1.2%

Used to adjust pH of the product and can help improve the product's smell

0.75% - 1.1%

Helps mask the small of other ingredients and improve the product texture

0.7% - 1.1%

0.7% - 1.05%

Helps soften the upper layer of the skin and thickens the product's texture

0.7% - 1%

0.7% - 1.05%

Helps oil and water mix together and can enhance the penetration of other ingredients into the skin

0.55% - 0.85%

A preservative. It helps prevent bacterial growth in cosmetic products

0.55% - 0.85%

Used to stabilize product formulation and create a nice product consistency

0.55% - 0.8%

Helps adjust the product pH and can be used to mask the odor of other ingredients

0.5% - 0.75%

Helps improve the product texture

0.5% - 0.75%

A preservative

0.16% - 0.32%

A preservative

0.45% - 0.65%

One of the best moisturizing ingredients. Naturally present in skin. It attracts water to the upper layer of the skin working as a humectant

0.45% - 0.7%

The most well-researched antioxidant that works in skin. Helps neutralize free radicals supporting collagen production, helping to even out the skin tone and preventing early signs of aging

0.35% - 0.65%

Being a lipid soluble form of vitamin C, it is more stable and can penetrate the skin better than L-Ascorbic acid. It is effective in protecting the skin from free radicals, as well as evening the skin tone, but is less effective in stimulating collagen production compared to L-Ascorbic acid.

0.3% - 0.5%

Might have some moisturising properties. Is not effective when applied topically beyond some moisturizing effect

0.25% - 0.5%

0.3% - 0.6%

A typically plant-derived compound that is supposed mimic human collagen. Cannot penetrate the skin barrier so is not particularly useful in skincare products beyond attracting water to the upper layer of the skin

0.3% - 0.55%

An emollient that helps soften the skin but is not effective for restoring its barrier function. Might be helpful to calm down inflammation

0.25% - 0.5%

An emollient that helps soften the skin and could be helpful in repairing its barrier function

0.3% - 0.55%

Softens the upper layer of skin and helps restore the healthy skin barrier. Has shown to help calm down inflammation in skin. It is a stable oil, meaning that it retains its properties even when exposed to air.

0.25% - 0.5%

A more stable but less bio-available form of vitamin E compared to Tocopherol. Might help moisturize and protect the skin from free radicals, but mostly used in low concentrations to stabilize other ingredients.

0.2% - 0.4%

Helps attract water to the upper layer of the skin and can help improve skin barrier function

0.2% - 0.35%

0.2% - 0.35%

A plant extract that might help calm down inflammation in skin but evidence of effectiveness is lacking

0.15% - 0.3%

Can contain potent anti-oxidant compounds (abbreviated ECG, GCG, EGC, and EGCG) that might help protect the skin from free radicals. Can help calm down inflammation and has some anti-bacterial properties. Unfortunately, these antioxidants are unstable and lose their effectiveness very quickly in products. The concentration of the antioxidant compounds in the extract also tends to be low to be effective in topical formulation

0.15% - 0.25%

A type of peptide. Peptides are excellent moisturizers and might be able support collagen production reducing fine lines and wrinkles

0.1% - 0.2%

An umbrella term for the following three colorants: CI 77491, CI 77492, CI 77499

0.1% - 0.15%

An iron oxide. Used as a colorant. Is usually well tolerated

0.05% - 0.1%

Show more