Dr. Lipp
Dr.Lipp 100% Natural Moisturising Colour Lip Tint - Elderberry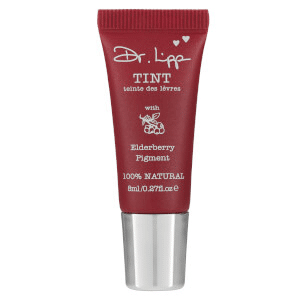 Shop now
Formula review
Promises, but can't deliver:
All promises can be fulfilled by this formula at least in theory
See a mistake?
Promise
What does the product description say?
"Dr. Lipp 100% Natural Moisturising Colour Lip Tint ."
WIMJ
summary
This product can help soften the skin and reduce its moisture loss with emollients and occlusives: lanolin, glyceryl caprylate.
Keep in mind that this product does not contain effective ingredients to attract water to the upper layer of the skin. This is why an additional product with humectants like glycerin or hyaluronic acid can be helpful (apply it before this product for the best results).
The following ingredients in this product are especially good for supporting the skin barrier and helping with the hydration level: lanolin
| Ingredient | Effectiveness | Concentration | Irritancy |
| --- | --- | --- | --- |
| | | | |
| | | | |
Potential irritants

No irritating actives detected!
Ingredients by volume
Sebum of wool-bearing animals (most commonly sheep). Helps soften the upper layer of the skin and reduce the skin water loss. In rare cases could be an allergen. Not suitable for vegans
Questions